We looked inside some of the tweets by @KarenLBarrows and here's what we found interesting.
Inside 100 Tweets
Time between tweets:
2 hours
Tweets with photos
11 / 100
Tweets with videos
0 / 100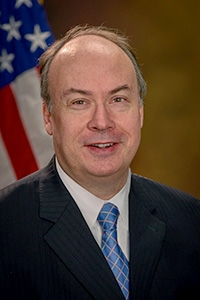 Allow me to introduce you to Jeffrey Bossert Clark. This is the DOJ attorney who is reported to have assisted Trump's efforts at stealing the election & subverting our democracy. I am not optimistic about his future. https://t.co/tGIz1qKNPk
@AnandWrites It is exactly the right question and the answer is no. In every almost other democracy in the world and in the US prior to 1987 when the Fairness Doctrine was eliminated, a dangerous propaganda outlet posing as a news station could not exist.
@mattgaetz @laurenboebert Mr. Gaetz, that is false equivalence. Observe. If today we call you insane, with good reason, it does not follow we will call all Republicans insane tomorrow. False equivalence. Btw, do you bring guns to courts? Try. Hire someone smarter to tweet for you. #GOPSedition
Quoted @smc429
@mattgaetz @laurenboebert "Disarm", huh?! You @GOP with your "freedoms" keep interfering with mine.. You want to drop your masks? You want to carry guns? You want to dispute the election outcome? You want to stage a Coup? Why don't you just shut the fvck up, you drunken, traitorous, buffoon.😑
Right on 👇👇 https://t.co/tZ0aqwXODG