We looked inside some of the tweets by @KM_Fleming and here's what we found interesting.
Inside 100 Tweets
Time between tweets:
2 days
Tweets with photos
5 / 100
Tweets with videos
0 / 100
Quoted @annehelen
One thing that has become incredibly clear to me: the way we teach history in this country is holistically and fundamentally broken. It covers so little & even then does it with a narrative that centers whiteness & manifest destiny above all else https://t.co/LAtBBJrxXg
Who's the "we" here? Historians are doing the work everyone needs - ya'll are wilfully ignoring us. Teachers are doing their best at an impossible job. School boards, parents, voters are the ones responsible for shitty history. Ya'll CHOOSE it because you're scared & we all pay. https://t.co/I8CUC9E2bS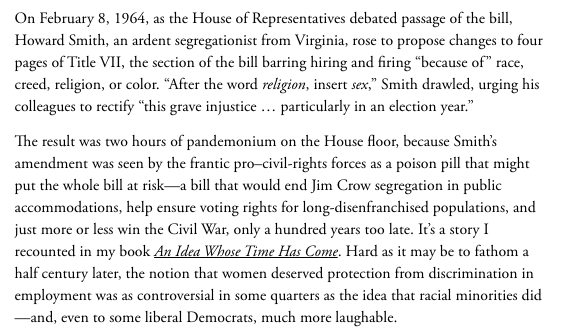 The word "sex" was indeed introduced into Title VII of the 1964 Civil Rights Act by Howard Smith (D, VA), a segregationist. Smith would have been happy to see the bill sunk, but the story is a bit more complicated. THREAD 1/ https://t.co/scBmzdJSOT
Professors, Graduate School Directors, Dept. Chairs, PIs, Postdocs and white graduate students. Please take a few minutes to read stories from #BlackintheIvory We are telling our stories. True allies should be willing to listen.