We looked inside some of the tweets by @JordanSchachtel and here's what we found interesting.
Inside 100 Tweets
Time between tweets:
2 hours
Tweets with photos
10 / 100
Tweets with videos
0 / 100
Ok so the big question here: who really wrote this? Mueller wasn't even in control of his own investigation. Did Weissmann and the DNC prosecutors pen this one in addition to the Mueller Report? https://t.co/z608ZzKQtT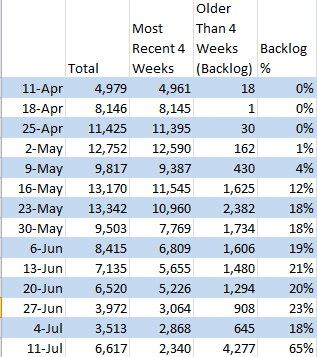 Here's another way to think about it. 65% of the deaths with COVID reported by CDC this week occurred more than four weeks ago. https://t.co/obuw25dn3C
Harmeet Dhillon: Roger Stone was victim of political prosecution — Trump right to commute his prison term https://t.co/mfR193zOXe
Quoted @kylamb8
Top row: Deaths reported publicly by week West to East: Provisional death counts by CDC when death occurred, columns representing the week when CDC added them. Color striping indicates a way to track trends based reporting week. First red = 1st week of data, Orange = 2nd, etc. https://t.co/5fxOIqzJqp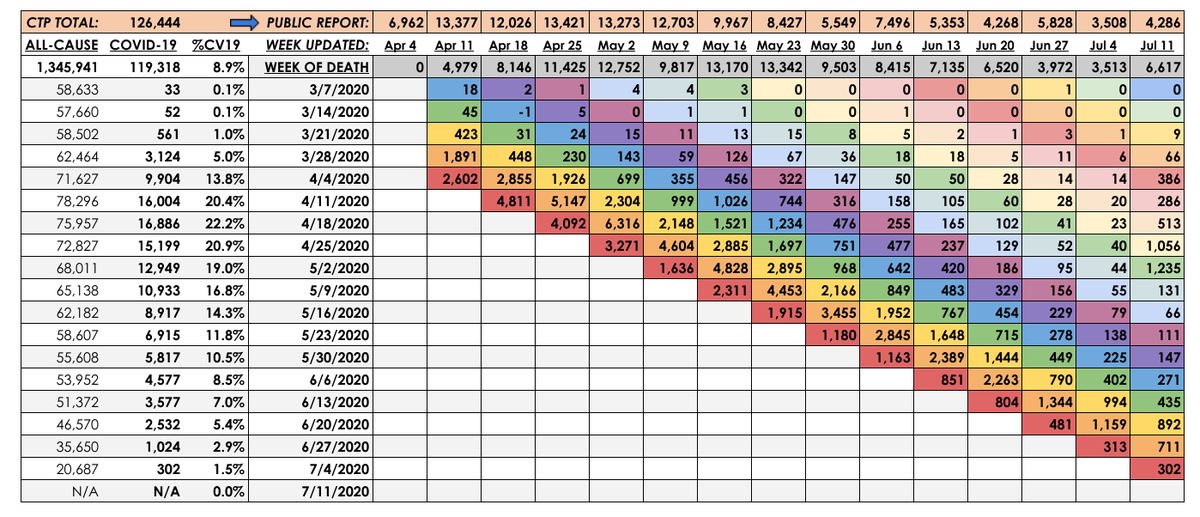 Wow. Look at this. Every CDC weekly update before this week was heavily weighted toward deaths in the most recent weeks. Not this week. This week is heavy on the weeks ending May 2 and April 25. https://t.co/nR1E8kJo3x
Quoted @DavidAFrench
First, Stone was deemed the Trump campaign's access point to Wikileaks, which possessed stolen Democratic information from Russian hacks: /3 https://t.co/FbKl2whl45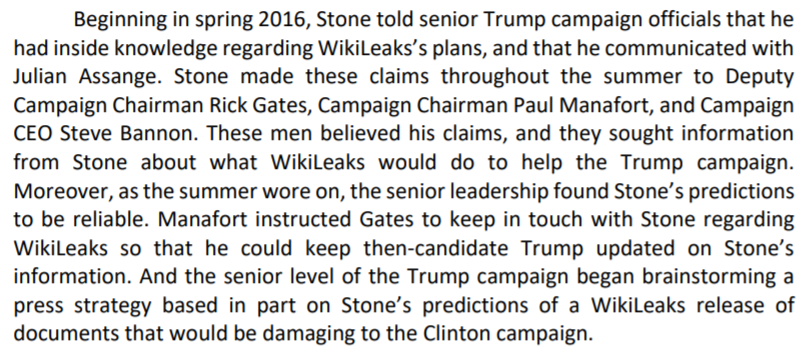 This entire thread is complete falsehoods and wild, unproven speculation sourced to collusion hoaxers. https://t.co/ksIsqlGyWP
Quoted @RepAdamSchiff
Trump just commuted Roger Stone's sentence. Stone lied and intimidated witnesses to hide Trump's exploitation of the Russian hack of his opponent's campaign. With Trump there are now two systems of justice in America: One for Trump's criminal friends and one for everyone else.
You obstructed justice and lied to the country for 3 years while you hid testimony of witness after witness there was no collusion with Russia & @GenFlynn was wrongfully prosecuted on Gov't lies. Your conduct is despicable & criminal @realDonaldTrump @dbongino @BarbaraRedgate https://t.co/GE3KCkDotk
Regarding #RogerStone, consider that the entire predicate for which he was investigated - cooperation with Russia - was utterly false. The Mueller report stated that no one in the Trump orbit conspired. In fact Mueller said NO AMERICAN at all cooperated with Russia. 1/2...
Quoted @DavidAFrench
Roger Stone's commutation is corrupt. Full stop. It's worth remembering what he did, and why it was right and necessary to investigate the Trump campaign's attempts to cooperate and/or collude with Russians and Russian assets to gain an advantage in the 2016 election. /1
Old collusion truthers die hard. Stone wasn't charged with "colluding" with Russians, nor was anyone targeted in Mueller's purely political investigation. French continues to justify his belief in Russian collusion but has never said a word about Obama's corrupt DOJ/FBI. Fraud: https://t.co/8K68FZuGlD
It's time for the public health expert class to put themselves in medically induced comas until we can figure out what the hell is going on. https://t.co/UKLF3iOiT4
Quoted @biannagolodryga
A reminder that when the President criticizes testing, demands all schools fully open, & attacks his own CDC's guidelines: "Fauci last saw Trump in person at the White House on June 2 — and says he has not briefed the president for at least two months." https://t.co/VTFlOVUNX5
Finally some good news. https://t.co/vdfAfeLbE4