We looked inside some of the tweets by @JevonWilliamsVI and here's what we found interesting.
Inside 100 Tweets
Time between tweets:
6 hours
Tweets with photos
6 / 100
Tweets with videos
11 / 100
Freshman Republican Congresswoman @NancyMace was thrilled to receive President Trump's endorsement. She got elected because of that endorsement. And then she promptly betrayed the president. Do not trust this lawmaker.
Quoted @jkenney
I am deeply concerned by reports that the incoming administration of President-elect Joe Biden may repeal the Presidential permit for the Keystone XL border crossing next week. My full statement: https://t.co/vZjun1IdMH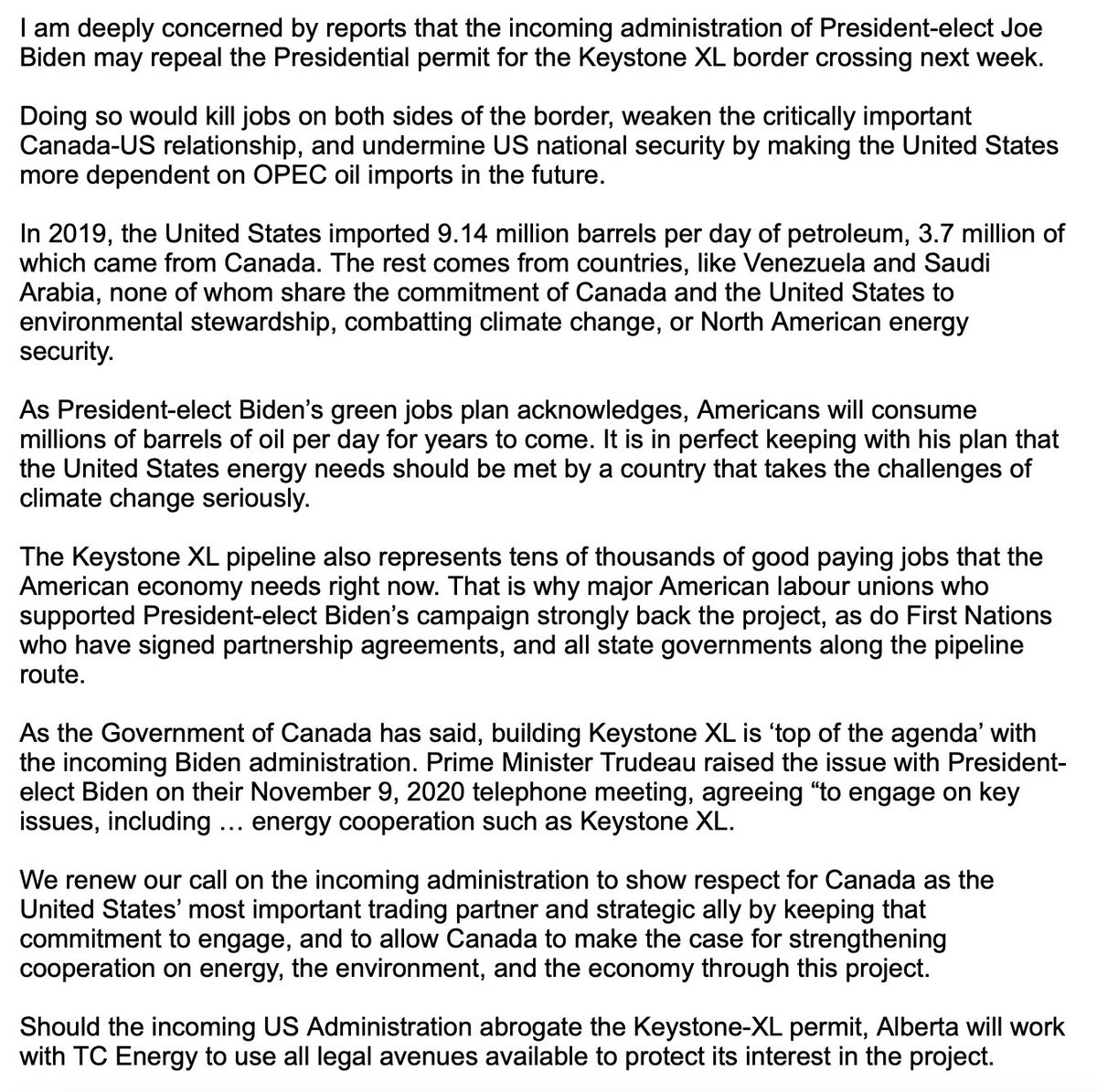 And so it begins. Make Americans Poor Again. https://t.co/llBh3aCEGU
EVERY elected Republican must vote to remove corrupt beltway RINO @Liz_Cheney from her @GOP position as Chairman of the House Republican Conference Anyone that votes for her to stay in that position MUST be primaried https://t.co/9GSunPXpym
John Sullivan was charged in federal court after being arrested by the @FBI. He was heard allegedly egging on protesters in video he provided, according to a federal criminal complaint. He remains in custody in Utah, on a U.S. Marshals hold request: https://t.co/e14U2xSWg4
JUST IN - Senate Judiciary has publicly released declassified documents including key intel on FISA, Crossfire Hurricane, and Trump Campaign surveillance. https://t.co/DZqNH6Fyt9
#Durham Senate Judiciary releases transcripts of interviews from oversight Crossfire Hurricane Investigation. @LindseyGrahamSC singles out "Former FBI Director Comey and his deputy Mr. McCabe, through their incompetence and bias, have done a great disservice to the FBI and DOJ