We looked inside some of the tweets by @JeffPassan and here's what we found interesting.
Inside 100 Tweets
Time between tweets:
12 hours
Tweets with photos
5 / 100
Tweets with videos
0 / 100
Rankings
(sorted by number of followers)
The @MLB_PLAYERS sent out Players Choice Awards ballots to players today. Votes are for Outstanding Player, Pitcher and Rookie as well as Comeback Player in their own league, plus Player of the Year and Marvin Miller Man of the Year across the sport. Winners announced this fall.
Quoted @clintonyates
column: we can do a lot more than just play on the field when it comes to baseball. putting money behind those people, too, makes the sport better https://t.co/ccyPCWOYEP
Between the breakdown of what MLB and the MLBPA's donation of $10 million to the Players Alliance really means and the celebration of the life of Charles Peterson, the Cardinals scout who died after battling COVID-19, this @clintonyates piece is worth your time. https://t.co/JDKDzIWuiS
Correction from earlier: While there was supposed to be a 13-pitcher maximum on postseason rosters this year, MLB amended it in the wake of the pandemic. There is no maximum number of pitchers a team can roster in these playoffs. Story updated to reflect: https://t.co/4261kv6YGF
Quoted @JeffPassan
The player with the most FanGraphs Wins Above Replacement in all of baseball for the 2020 season? Cleveland's Jose Ramirez. Is he suddenly the American League MVP favorite? At very least he's in the conversation with Jose Abreu and Tim Anderson: https://t.co/4261kv6YGF
I think his Wins Above Replacement should be higher. Sincerely, His replacement. https://t.co/LPUocI2fx1
The player with the most FanGraphs Wins Above Replacement in all of baseball for the 2020 season? Cleveland's Jose Ramirez. Is he suddenly the American League MVP favorite? At very least he's in the conversation with Jose Abreu and Tim Anderson: https://t.co/4261kv6YGF
Some news in 20 Questions: The 2021 draft order is highly likely to be based on a team's 2020 record, a source familiar with MLB's thinking told ESPN: https://t.co/4261kv6YGF If the season ended today, top 5 would be: 1) Pittsburgh 2) Texas 3) Boston 4) Arizona 5) Washington
Playoff races! Award battles! Unnecessary exclamation points! The last week of the MLB season is here, and 20 Questions tackles the postseason, MVPs, CYs, draft order, who's in trouble, playoff format, sneaky-good guys and who I'll miss seeing in October: https://t.co/4261kv6YGF
@Mooose_8 Even cooler: They were kind enough to facilitate a donation to @dailyorange, which exists thanks to the support of people who understand the importance of student journalism. I'm not doing what I do without The DO. Every bit of support helps sustain it. https://t.co/lDAJJNYkVT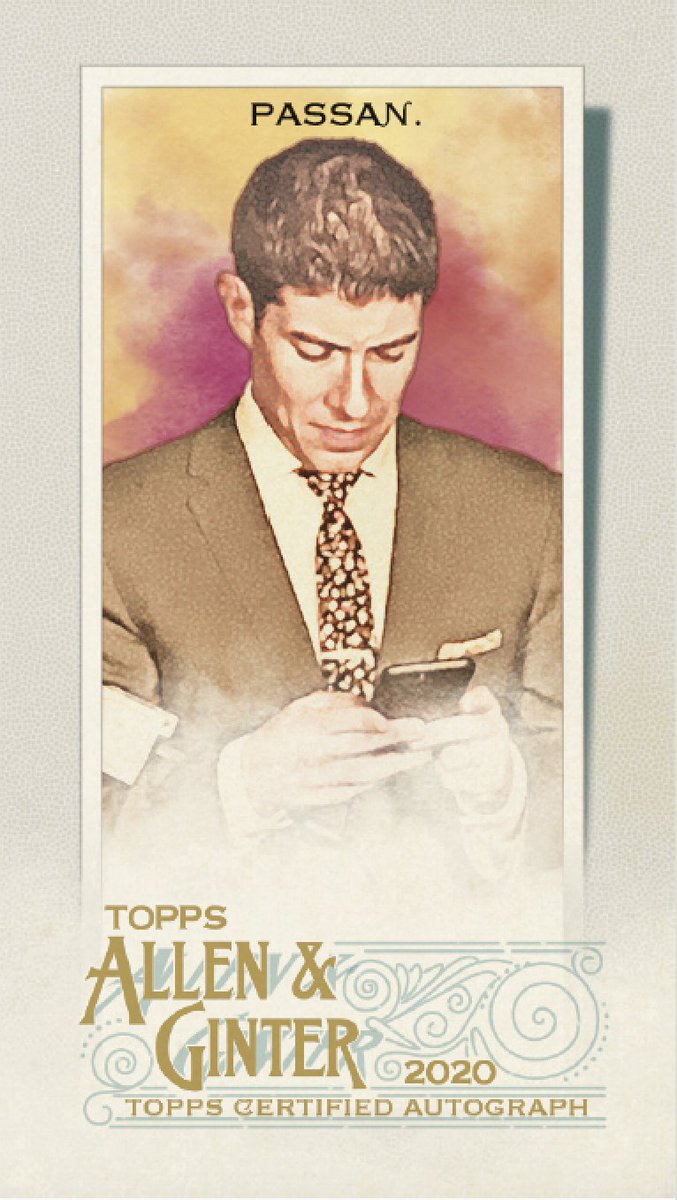 So Topps Allen & Ginter made a baseball card of me ... sending a tweet. I signed a few cards. Others have a swatch of fabric from the suit I was wearing when @Mooose_8 beer-showered me in a playoff celebration. The set is super cool and you absolutely should grab a pack or two. https://t.co/4lufLxehJl
"I know that my sadness will keep me company & sometimes hold me down & sometimes propel me forward & sometimes force me sit in the quiet & feel all of it. It will be there, and I will be grateful for it, because it will be how I know that I lived." https://t.co/Hj72N8h00c
'We have a heartbeat': How A.J. and Kate Pollock faced their daughter's premature birth during COVID-19 https://t.co/OsqaouY5Xn