We looked inside some of the tweets by @JamesSurowiecki and here's what we found interesting.
Inside 100 Tweets
Time between tweets:
an hour
Tweets with photos
0 / 100
Tweets with videos
0 / 100
Quoted @owlswatch
President-Elect Sanders announced a new plan today that would establish a $15/hr minimum wage and raise $600 stimulus checks to the previously promised $2000. Progressives hail this as a historic win for the movement. "Bernie really listened and came through for us", writes TYT.
It is true that Biden got no credit at all for coming out in favor of a $15 minimum wage during his campaign. https://t.co/VkSZgbiAtC
Quoted @babadookspinoza
I never hear concerns about how the McDonald's CEO making $18,012,549 per year might drive up the price of a Big Mac.
This might be because McDonald's has almost 2 million employees. So if the CEO earned nothing and they gave his entire salary to the employees, each one would make an extra $9 - a year, not an hour. https://t.co/WXbJDe6uh9
Quoted @nytimes
Former CIA officer John Kiriakou sought a pardon from the president so he could carry a gun and receive his pension after being convicted of illegally disclosing classified information. He was told it could be floated to the White House, for a price. https://t.co/X1hdNSaeo3 https://t.co/bmGtAW9erM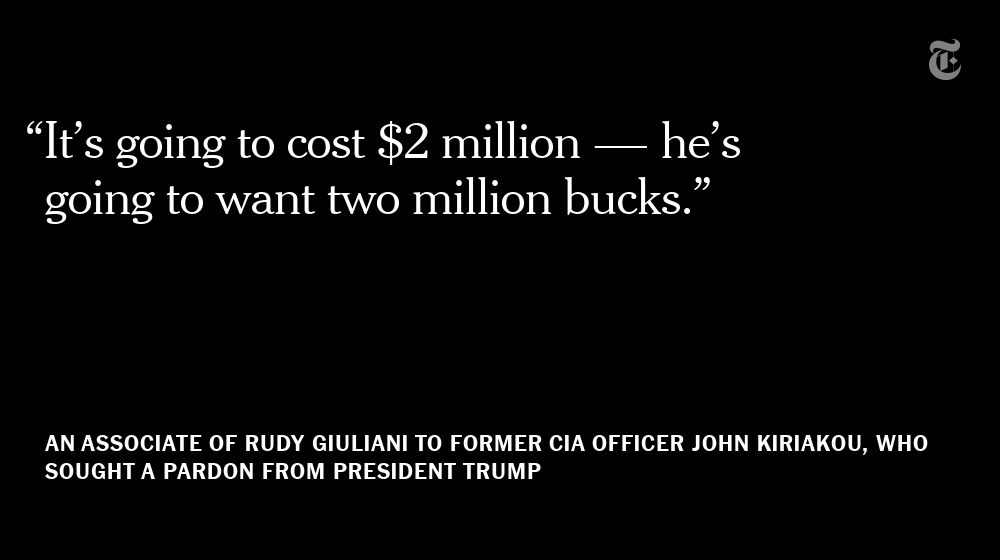 Who knows if the guy who said this to told Kiriakou knew what he was talking about. The sad thing is that the idea that Trump might sell pardons seems totally plausible. https://t.co/7vICtifPg8
Quoted @BryKno
I'm of the opinion that those should be offensive touchbacks -- move the Browns back to the 20 yard line. Penalize them for fumbling, but don't give the other team the ball without recovering it.
Ben Sasse may want Republicans to be "the party of Eisenhower" in terms of tone. But in terms of policy, he wants it to be the party of Reagan, or even Gingrich. https://t.co/uWtSumJ8tT
Quoted @JamesSurowiecki
The problem with the "voted with Trump 86% of the time" is that it really shows how Trump toed a traditional GOP line when it came to legislative politics, not how the GOP toed Trump's line. https://t.co/qF6bGHoC5Y
Just as an example of how conventionally Republican the legislative agenda was, Mitt Romney "voted with Trump" 78% of the time. https://t.co/ubQo8KUtC7