We looked inside some of the tweets by @ImageShack and here's what we found interesting.
Inside 100 Tweets
Time between tweets:
a month
Tweets with photos
5 / 100
Tweets with videos
0 / 100
Rankings
(sorted by number of followers)
Want to serve images fast? Imagizer will be exhibited at #CES2016 #APPNATION, come see us at the exhibit hall. Tweet to schedule a meeting.
URL Repair tool is out, https://t.co/cPeZsijdmQ - Repairs broken links with new images. Must be an image owner and have paid account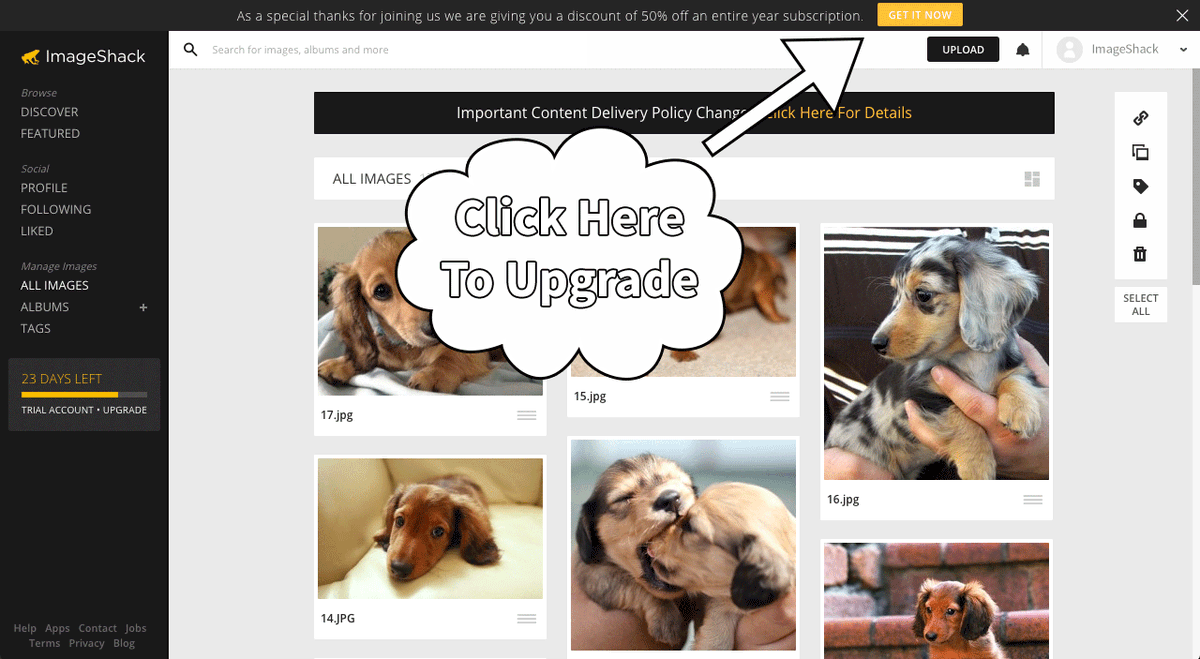 Offering 50% discount for users who want to keep their images online after November 1st. See attached. https://t.co/o11iH4sOjH