We looked inside some of the tweets by @Ih8uJ and here's what we found interesting.
Inside 100 Tweets
Time between tweets:
an hour
Tweets with photos
32 / 100
Tweets with videos
16 / 100
@Ih8uJ @Nick_Trump7 I'm a peaceful person but your right. They had good restraint because most people that have anything are getting tired. These protesters don't have anything and either expect you to give yours or they'll tear it up.
@Ih8uJ Chomp makes me sick, says he's not got an agenda while he treats his guest exactly like he's got an agenda. How can anyone not see right through that? He's a lying sack of excrement, and proof positive of everything that's wrong with the media today
THIS WAS THE DEMOCRAT'S PLAN ALL ALONG...PATRIOTS ARE WOKE AND WE CLEARLY SEE THROUGH THE SCHEMES! — Democrat Tim Murphy: Trump's incompetence on Coronavirus will be his "Political Undoing."https://t.co/NtO3xW8uhh
THIS needs to continue until justice is served! America cannot let her get away with this! She knew! These men were murdered under her watch! Please keep this going! America needs to see this! #Benghazi https://t.co/gSm3WYdFPv
Kayleigh McEnany addresses Trump calling BLM group a symbolof hate: "all black lives do matter, he agrees with that sentiment. But what he doesn't agree with is an organization that chants 'pigs in a blanket fry 'em like bacon' about our police officers." https://t.co/CYw00ex46o
Quoted @slcpd
We still need your help. This individual assaulted officers, including striking one in the head with a baseball bat which caused serious injury. If you can identify him, or know where he is, please call 801-799-3000. https://t.co/MatvtMnyoC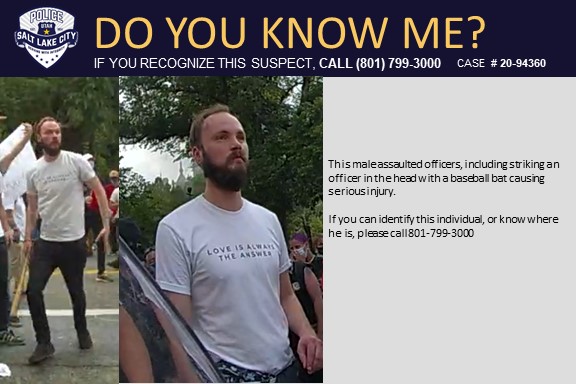 Followers, do your thing. Spread this far and wide. https://t.co/eEvwrj8XZY
@Ih8uJ Gosh i would love to throat punch her!😃 Lord forgive me😬