We looked inside some of the tweets by @GregForMontana and here's what we found interesting.
Inside 100 Tweets
Time between tweets:
13 days
Tweets with photos
16 / 100
Tweets with videos
16 / 100
Rankings
(sorted by number of followers)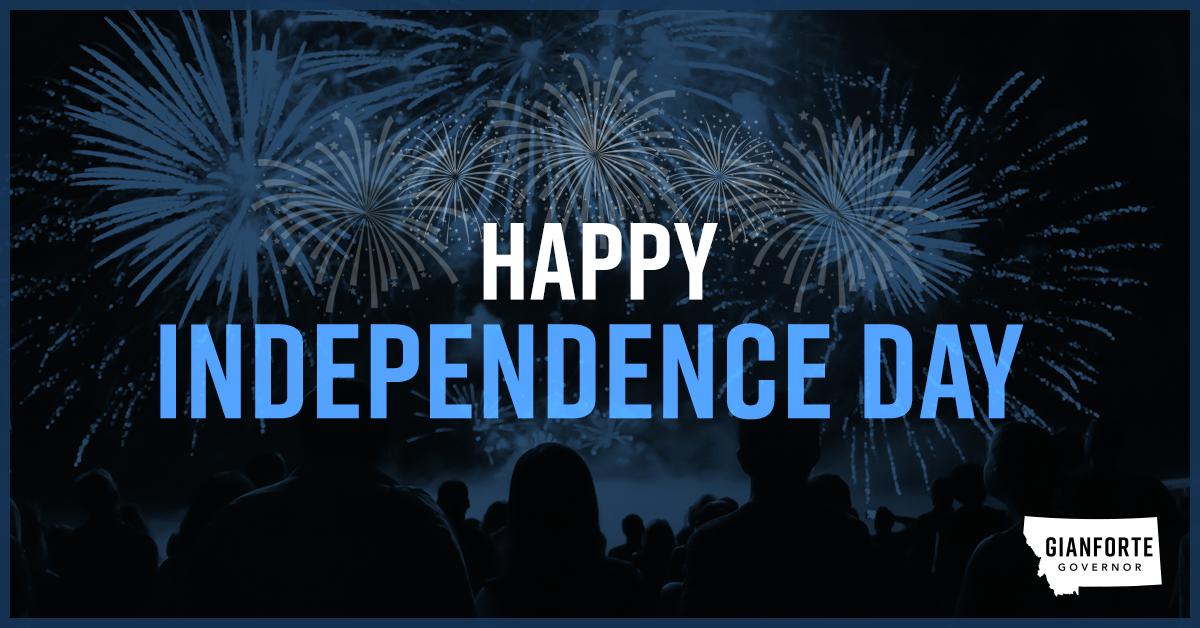 On the birthday of our country, let us reflect on the people and values that make it the greatest in the world. Happy Independence Day! https://t.co/zMZjzB6Xxj
Every Montana resident deserves a leader who won't give up until Montana reaches its full potential. That's why I am running for Governor of our great state. https://t.co/atsj14PJAK
Montana is the greatest place on earth. Let's keep it that way by electing a conservative leader who shares our values. I am that proven leader and that's why I'm running for Governor!
Together, I know we can build a better Montana. It's our time --- and we have to seize the moment. Join my campaign today! https://t.co/Fhm89PVX1q
Let's work together to solve the problems we face. Let's build a better Montana for all Montanans.
I've lived in Montana for 25 years. Every single day, I wake up thanking God that I am in the most beautiful place on earth.
As your Governor, I will: ✅Defend the 2nd Amendment ✅Say no to tax increases ✅Grow more jobs for Montana https://t.co/Fhm89PVX1q
As your Governor, I will work with all Montanans to build a better Montana that brings the American dream into greater reach for all. Join me today!
Together, I know we can create more high-wage jobs, prepare our kids for the future and protect our Montana way of life. https://t.co/TOCk5YTD3T
We must continue working to get government out of the way so that Montanans can prosper. That's why I've decided to run for Governor of the Great State of Montana.
Montana is a place of awesome beauty, strong communities, and hard-working people. It's time for a leader who will help Montana reach its full potential. That's why I am running for Governor.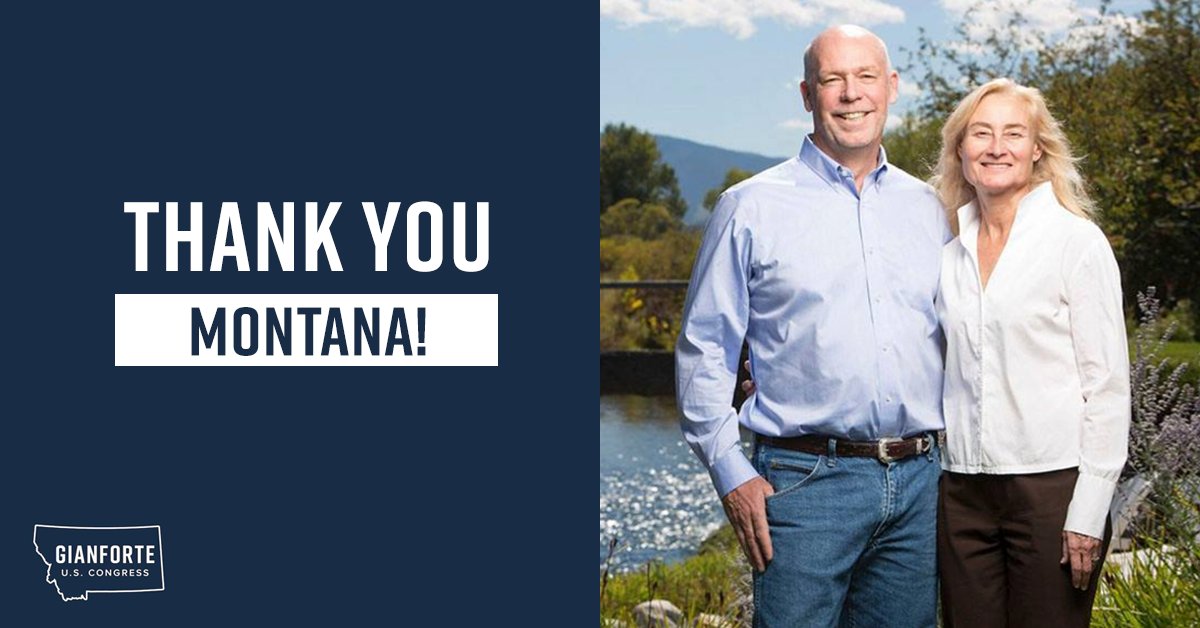 Thank you, Montana for your support! Inspired by your confidence in me, I am ready to continue putting Montana first and defending our values. Montana is our home, I'm proud to be your voice in Washington. https://t.co/fbW8cwknUg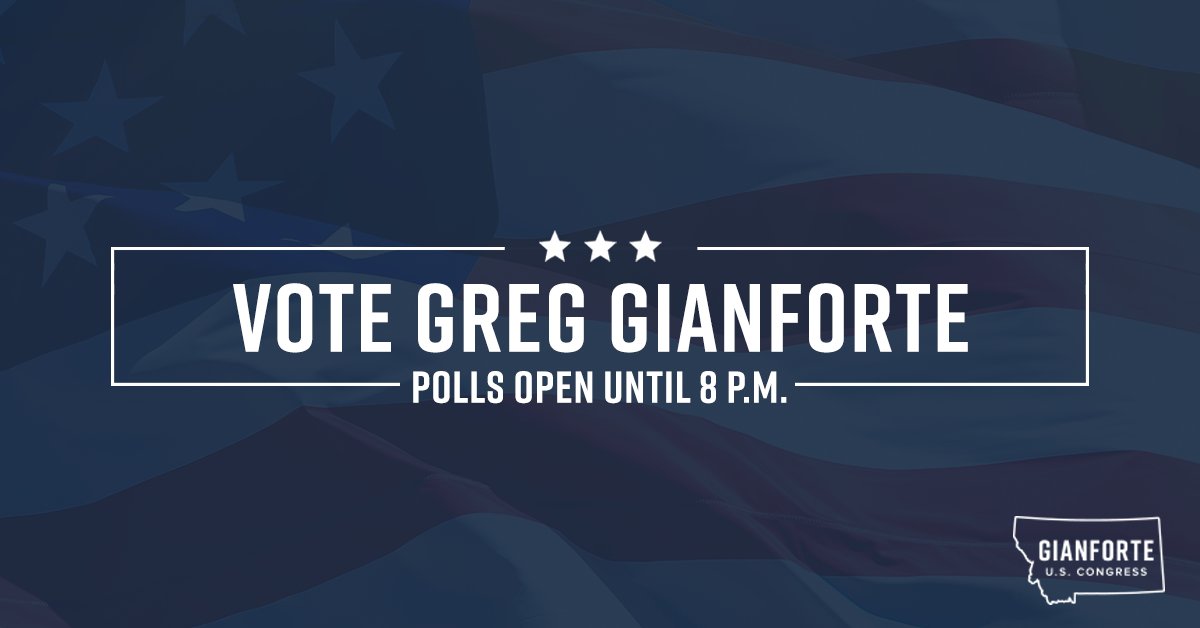 I know Montana is special. I intend to keep it that way. Today, we all have a chance to stand up for our guiding principles, and ensure our values are well-represented in Congress. I will always be on Montana's side. I hope to earn your vote! https://t.co/L61RYrXIc6
TOMORROW is Election Day! Are you ready? Find your polling place now to Re-Elect Greg Gianforte to Congress →
I'm running for Congress to serve the state that I love. I humbly ask for your vote on November 6.