We looked inside some of the tweets by @GoKartMedia and here's what we found interesting.
Inside 100 Tweets
Time between tweets:
2 days
Tweets with photos
5 / 100
Tweets with videos
10 / 100
Quoted @heather_forest
Ugh...help us get to 3k followers for that donation of 500🌲's to our National Forests 🦌🦅 Paalleeze help us reach that goal!❤ Follow and get your friends to follow us too. Wfb❤Again, we're not a bot.🍻 Was that too much begging?😉
Help 'me out, Horror fans! https://t.co/nsn6ehClq8
The people giving Zoe Kazan shit are sure interesting. They naturally come from old school Hollywood, holding her accountable for things her grandfather did. All of 'em Boomers, natch. FilmTwitter sees you, and we know you're full of fucking shit. https://t.co/SbsVvyYF9t
Does anyone know what happened to the female protester arrested by men without IDs and in an unmarked car? That still worries me. #MissingProtesters
Quoted @Guggenheim
The Guggenheim is observing Blackout Tuesday, listening and grieving with the family of George Floyd and the many other black lives that have been lost. We stand in solidarity with those demanding justice and an end to racism. https://t.co/gbCkZ6VHod

Get the entire fuck out of here. I am Chaédria LaBouvier, the first Black curator in your 80 year history & you refused to acknowledge that while also allowing Nancy Spector to host a panel about my work w/o inviting me Erase this shit. Please RT. https://t.co/LH7YYWcLT5
You remember those protesters discovering a pallete of bricks left out near some important real estate? Here's how they're getting there. Spread the word. https://t.co/rkpJSKvD1Z
Quoted @TheBlackLayers
The police kneeling with and hugging protesters is like when your abusive boyfriend brings you flowers after hurting you. when he makes a grand gesture of love in front of your friends. It's to pressure you into forgiveness, it's manipulation, it's abuse. Don't fall for it.
I've been silent on police joining protests up until now, but I must say, I agree with Breya here. They got kindly when the situation got scary. No sooner. https://t.co/lZ44hFenQ9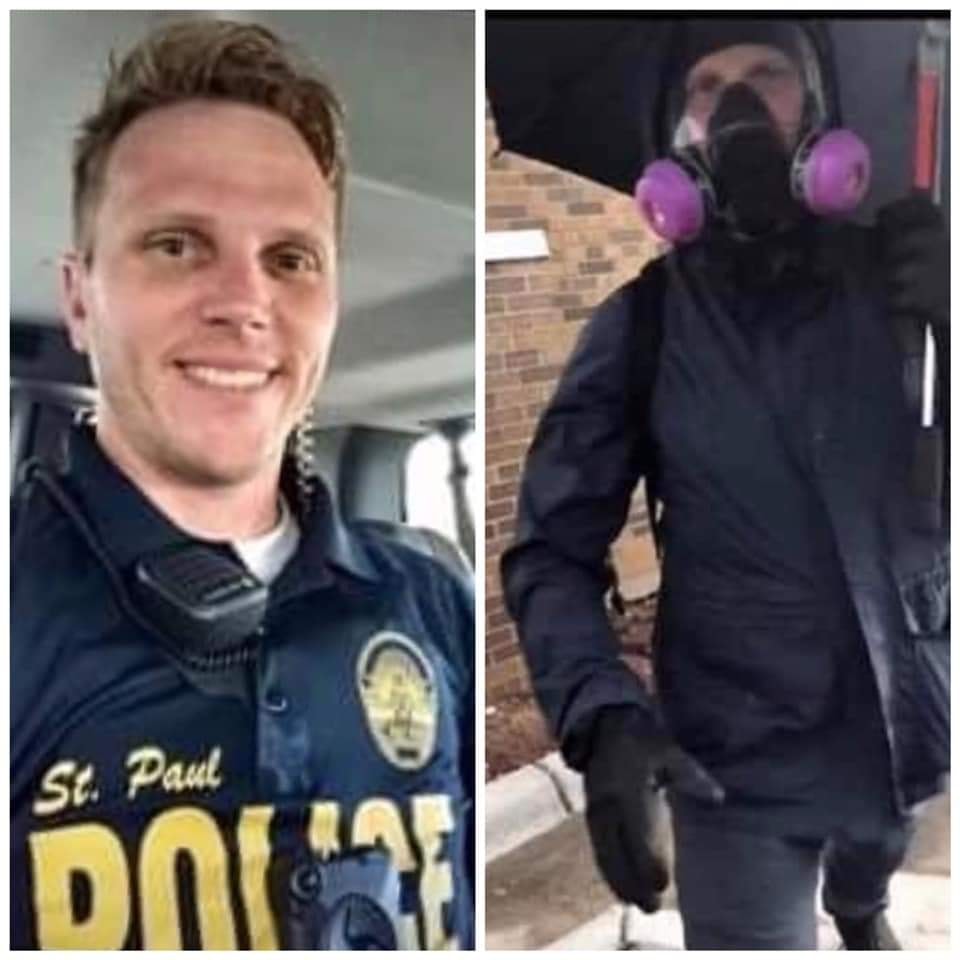 People keep asking why this cop busted up an AutoZone, as if that's an unthinkable act. I want to explain my theory about why officers pretend to be vandals and start damage and fires. https://t.co/BoUc6k4iWO