We looked inside some of the tweets by @FuhrerKingCris and here's what we found interesting.
Inside 100 Tweets
Time between tweets:
2 hours
Tweets with photos
15 / 100
Tweets with videos
20 / 100
The Denny's Hobbit menu! Radagast's red velvet pancakes! And the giant Shire sausage was so good they put it on the regular menu! https://t.co/AnKdi4WAxA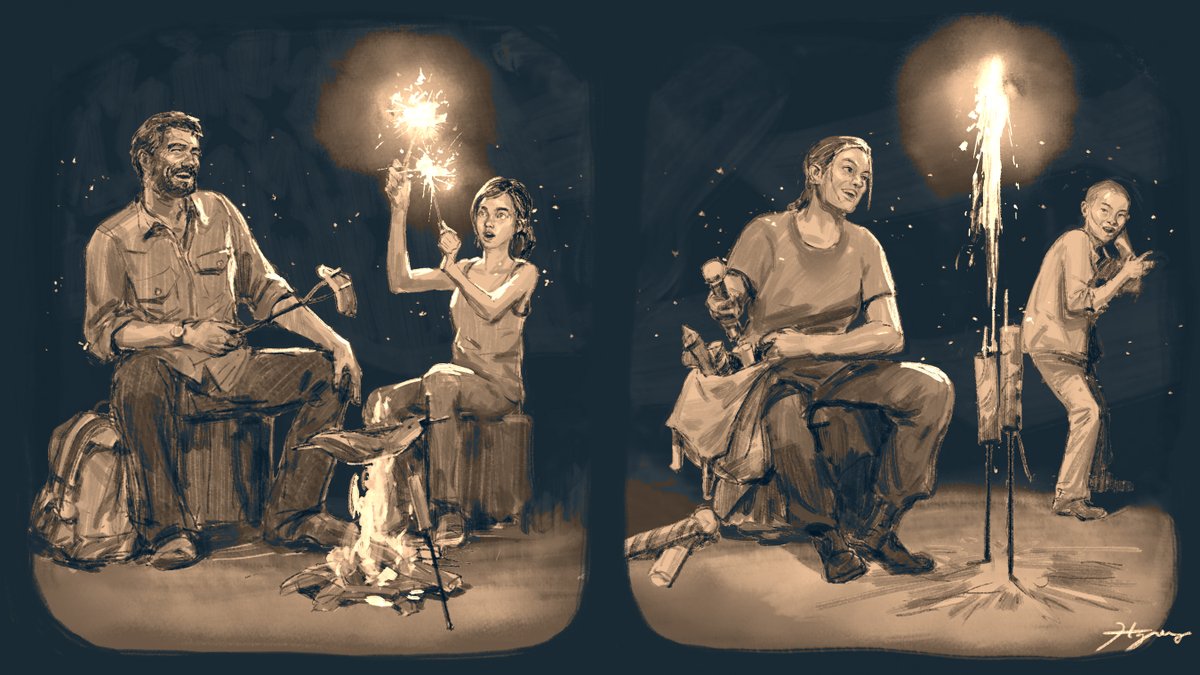 "Look for the light" -- To all those celebrating in the U.S., Happy 4th of July! Art by Hyoung T. Nam https://t.co/mPgrlnm2NM
whoa why are we celebrating the US on 4th of July? what about all the other great countries around the world? seems pretty unfair and they should get a chance to celebrate too #AllCountriesMatter
I don't know who needs to hear this but personally I think Abby is a terrific character and a lot of that is down to @LauraBaileyVO's performance and she is welcome on ANIMAL TALKING any time.
"If you put the wrong person in office, you'll see things that you would not have believed are possible." https://t.co/8gDSbOJbeS
Quoted @LauraBaileyVO
Man. I try to only post positive stuff on here... but sometimes this just gets a little overwhelming. I blacked out some of the words cuz, ya know, spoilers. Side note. Thank you to all the people sending me positive messages to balance it out. It means more than I can say.❤️ https://t.co/kGyULWPpNu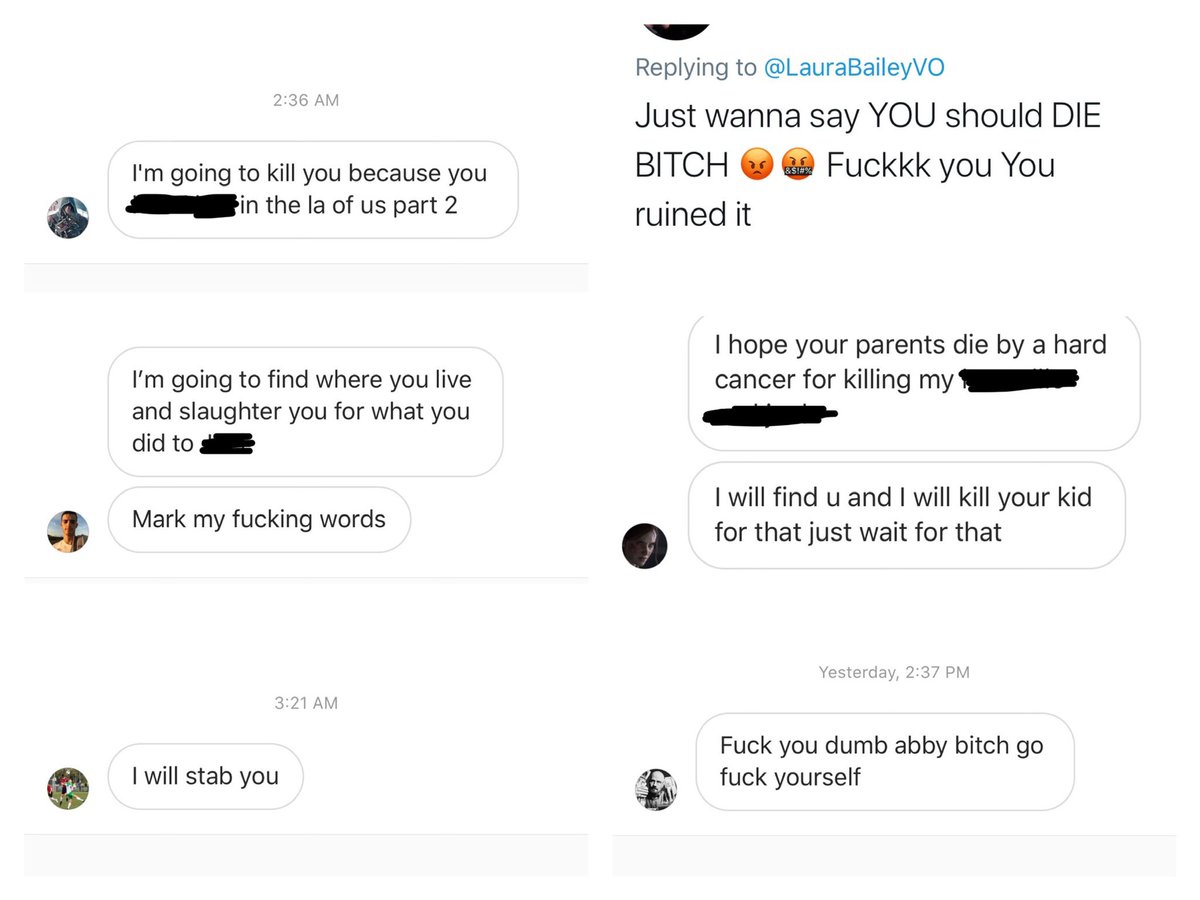 Nobody deserves this kind of hate for playing a character. Please be better than this and realize that your words affect other people. Sometimes I feel the internet was a mistake. https://t.co/ZUcWbb3GSG
Quoted @LauraBaileyVO
Man. I try to only post positive stuff on here... but sometimes this just gets a little overwhelming. I blacked out some of the words cuz, ya know, spoilers. Side note. Thank you to all the people sending me positive messages to balance it out. It means more than I can say.❤️ https://t.co/kGyULWPpNu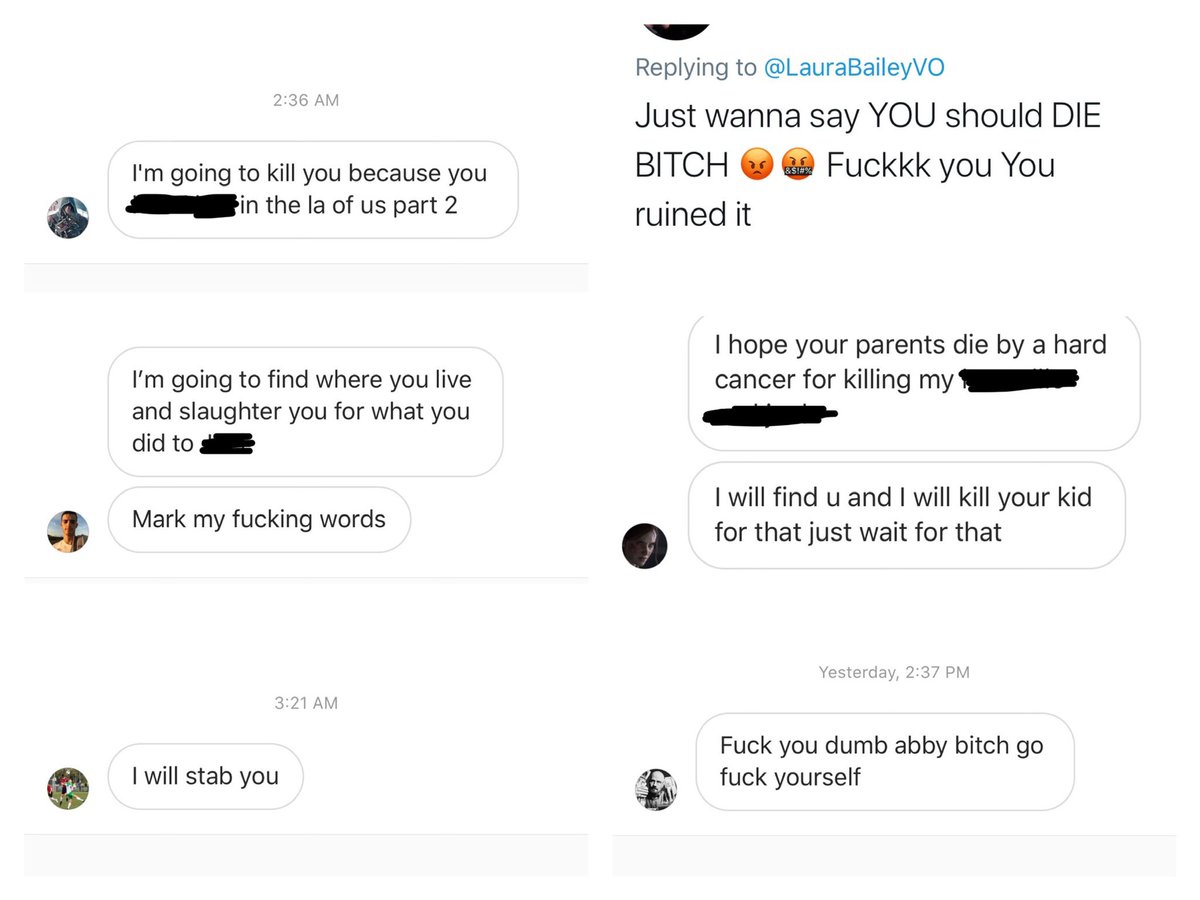 I dont give a shit about your TLOU2 opinion if you are such a trash human being that you threaten LAURA BAILEY, the SWEETEST BEAN then you need to work in your life, you are a shame to the human race. https://t.co/BLXBZqRE6p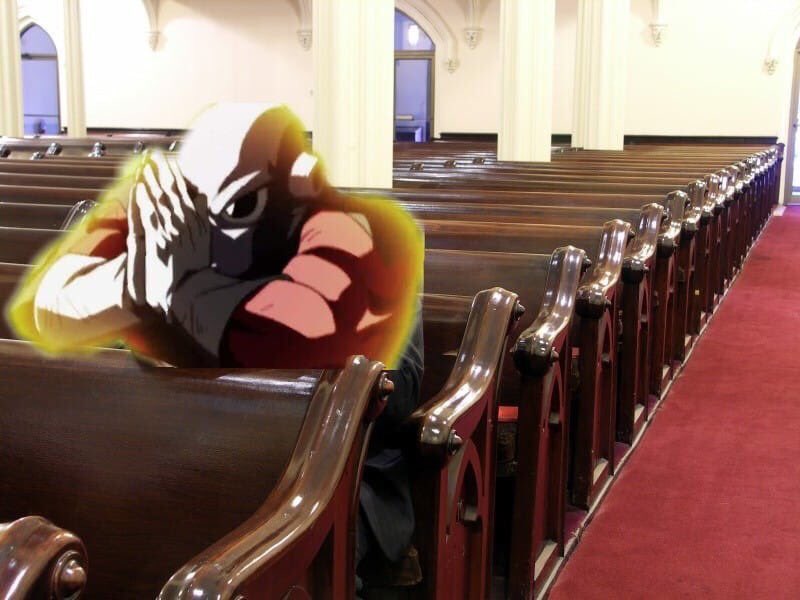 Congratulations gamers. You've reached halfway through 2020. Don't forget to save your game in a new slot 🙏 https://t.co/oGUnVxhpMO