We looked inside some of the tweets by @EricFisherSBG and here's what we found interesting.
Inside 100 Tweets
Time between tweets:
5 hours
Tweets with photos
21 / 100
Tweets with videos
0 / 100
Quoted @MLB_PR
With the following rescheduling details announced by @MLB this afternoon, all postponed contests are now scheduled to be completed prior to the end of the 2020 season. https://t.co/qcVVOaVZmh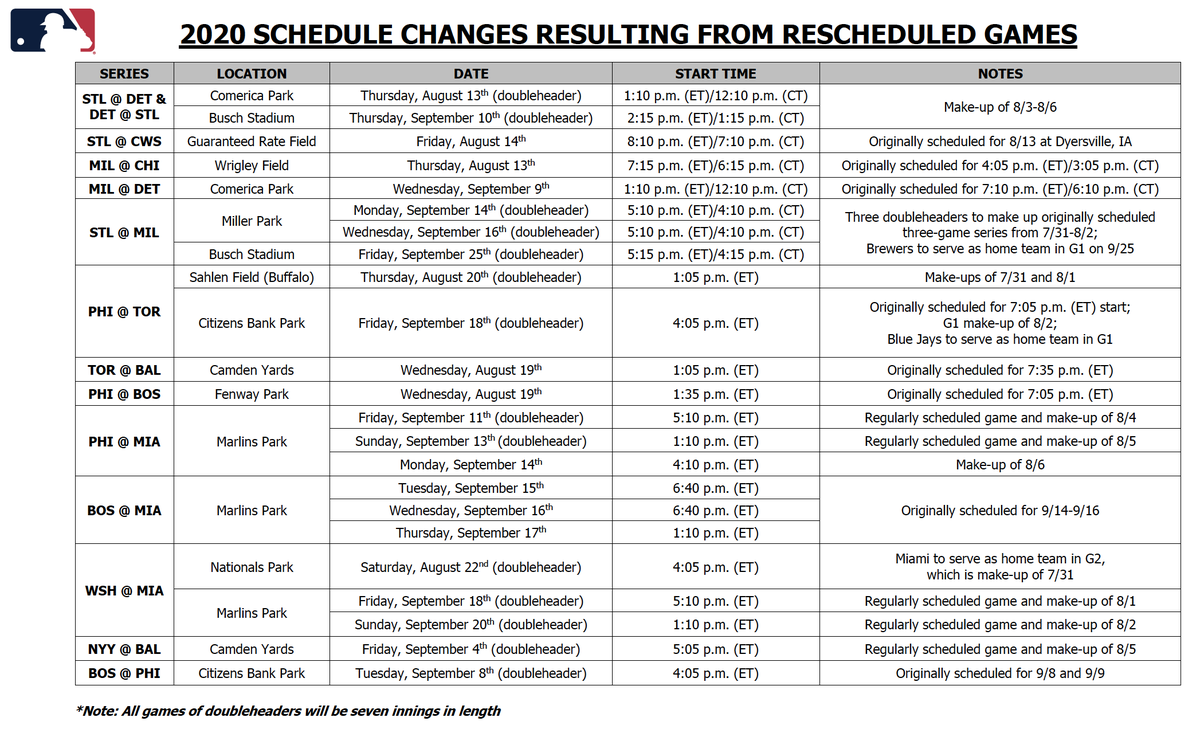 The full slate of MLB's planned reschedulings as the league seeks to make up all games that have been postponed due to Covid-19 outbreaks. https://t.co/tzXwgkRt5M
.@DraftKings renews the official DFS rights with MLB it has held since 2013. Company adding betting rights with the league last year. DraftKings gets increased content rights in latest term.
Connecting with young fans around the globe! NHL to reward followers in China with new engagement program https://t.co/OG1OiF7wO7
Quoted @SportBusiness
SportBusiness US Editor Eric Fisher looks at how the National Basketball Association, Major League Soccer and Women's National Basketball Association have managed Covid-19 testing, and the positive example they have set https://t.co/dMZYTPbuFQ
The NBA and NBPA again reported yesterday no new positives as the bubble is still working. But it's about more than just throwing money at increased testing. It's also about leadership and a collective commitment to adhere to science and protocols. https://t.co/7oeE68rvB5
The cancellation of college football continues to move up the ladder. Several smaller conferences have already made this move. Now a FBS team. Would seem to be only a matter of time now before the Power Five is forced into tough choices. https://t.co/GkpadCKu8c
Interesting piece from my colleague @EricFisherSBG comparing the coordinated response of US major leagues to Covid-19 crisis with the totally chaotic federal 'strategy' - "You really have to continue to just trust the science..." https://t.co/NnjtNBya6k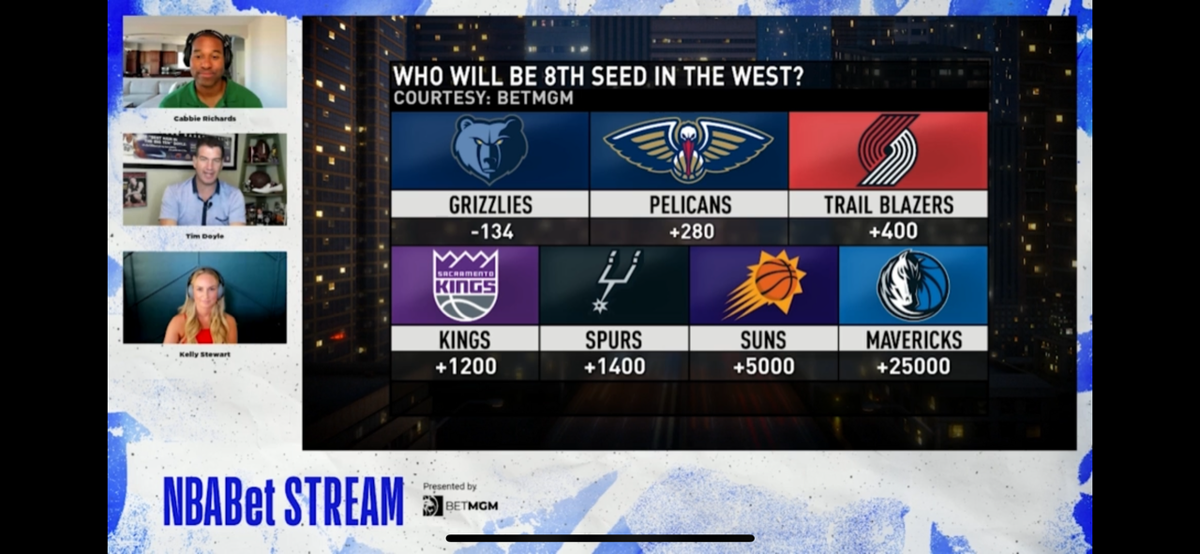 No surprise/long planned, but NBA now infusing an alternate, betting-focused telecast within NBA League Pass, called NBABet Stream. Odds, analysis, etc. BetMGM to be presenting sponsor. https://t.co/q6tjbEn47g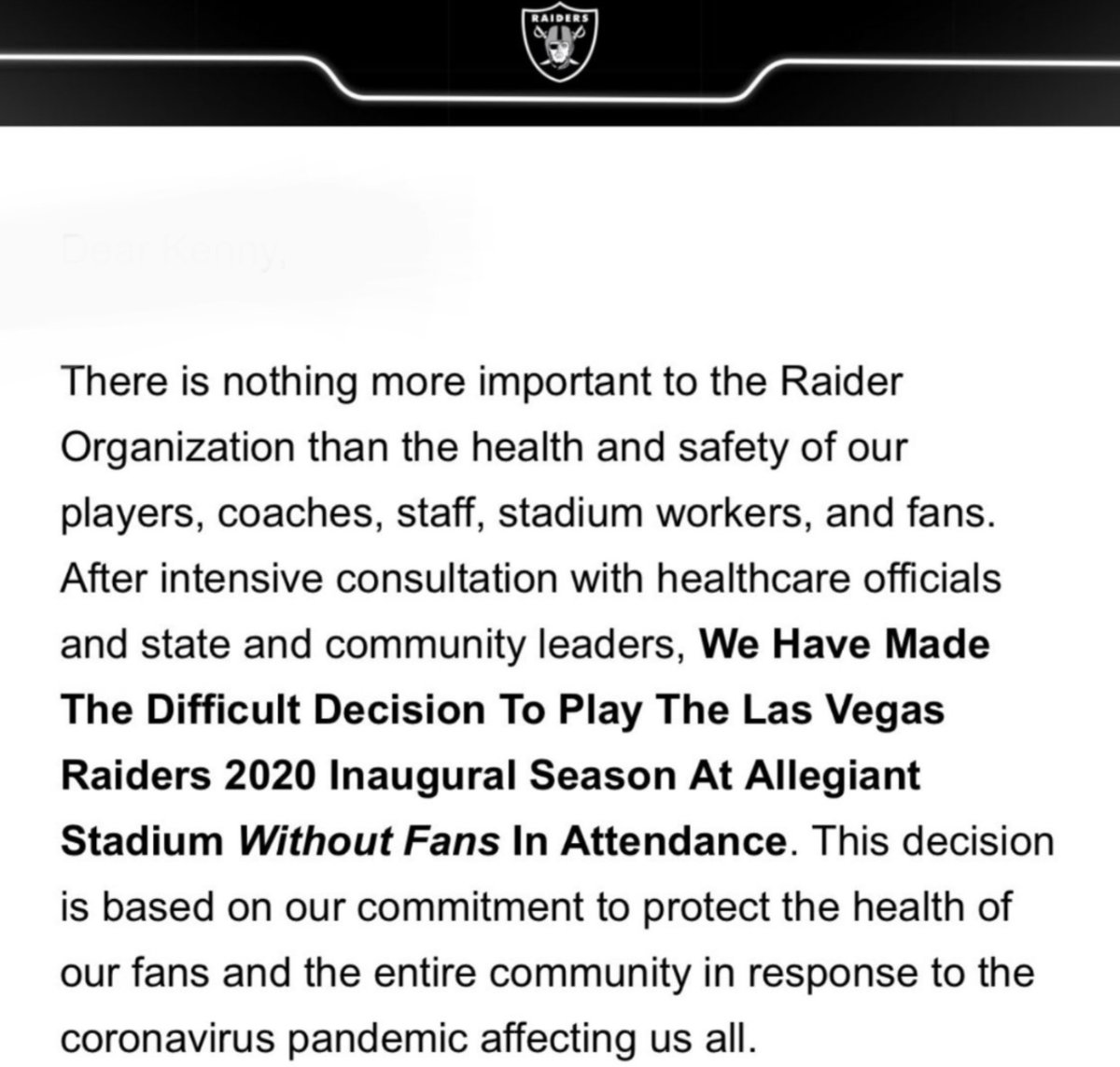 The Las Vegas Raiders, opening one of the NFL's two new stadiums this year, will play the 2020 season without fans. https://t.co/BBn8eTtDQs