We looked inside some of the tweets by @EmmaSadleir and here's what we found interesting.
Inside 100 Tweets
Time between tweets:
18 hours
Tweets with photos
11 / 100
Tweets with videos
0 / 100
Rankings
(sorted by number of followers)
Social media is fun and games, until it gets criminal and dangerous. This is my story of Image Based Violence, Identity Theft and the part digital platforms play in perpetuating this fraud. Listen to our interview w/ @bonglez @EmmaSadleir @Radio702 https://t.co/7874OkBPEF
Media24 closes 5 mags, 2 newspapers. Some titles become digital only, publishing frequency of others reduced. Editors become outsourced contractors and 510 staff members affected. Hectic times for print. And even it we saw it coming, it hurts. https://t.co/Fk7vQkJRmA
After being stranded abroard for three months during the lockdown, I recently travelled home to South Africa via an SAA repatriation flight. It did not go as planned. I wrote about the experience for the financial mail. https://t.co/42j6XFgwVr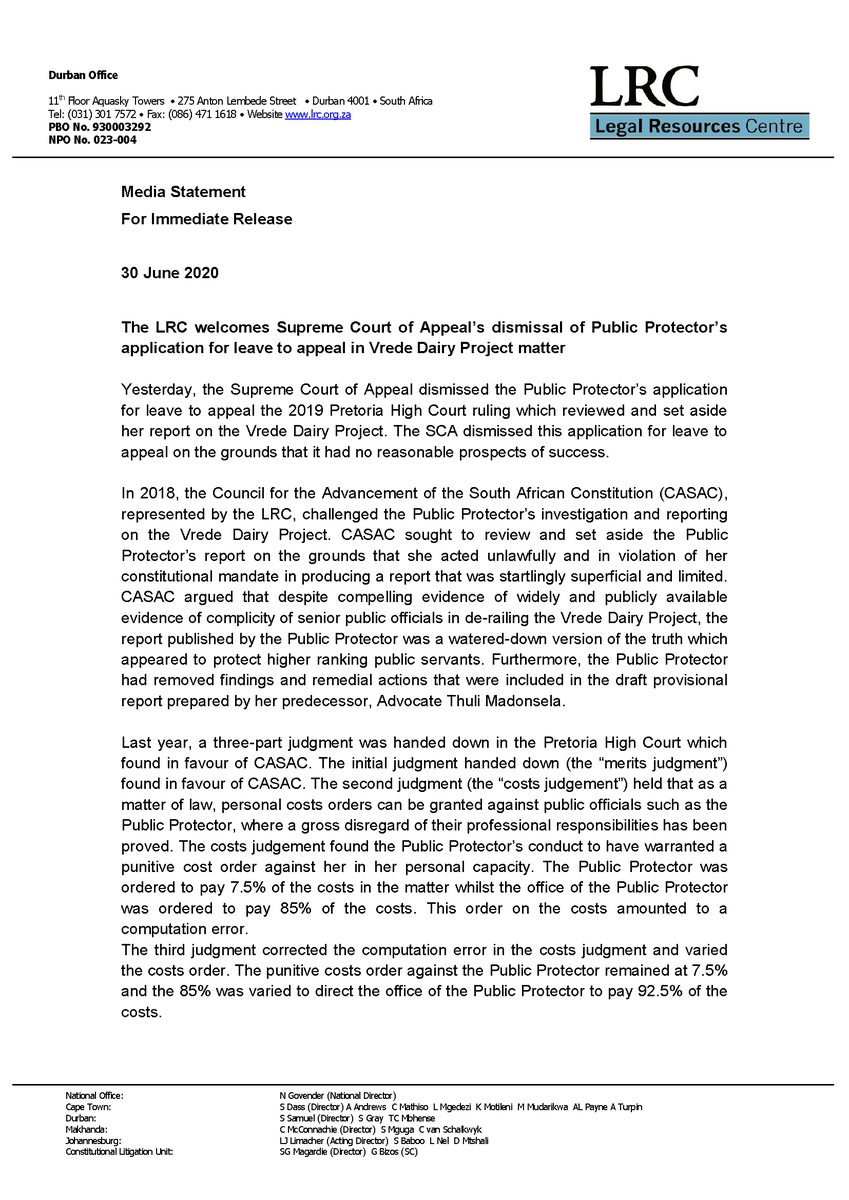 MEDIA STATEMENT | We welcome the Supreme Court of Appeal's dismissal of the Public Protector's application for leave to appeal in Vrede Dairy Project matter. https://t.co/JkIhEcz6Bz
Quoted @franstaar
So pleased about the truly kick-ass women on the Johannesburg Bar's silk list: Carol Steinberg, Adila Hassim, Kate Hofmeyr, and Michelle Le Roux. And my law school bestie, Richard Moultrie, also recommended. Mazeltov guys, so well deserved!
Me too!! And the brilliant Faizel Ismail. Had the honour of working with most on the recommended list. Over the moon for them! 🍾🎉🎊 https://t.co/NfNSvTcHzm
And another one... "Starbucks to pause advertising across social media to help stop hate speech" https://t.co/bfMcHETgNx