We looked inside some of the tweets by @Elmore_Ecology and here's what we found interesting.
Inside 100 Tweets
Time between tweets:
18 hours
Tweets with photos
21 / 100
Tweets with videos
0 / 100
Our other journal, The Condor: Ornithological Applications, is named after another magnificent species. Together, these two bird species are powerful symbols: The Great Auk went extinct due to humans. The California Condor nearly did, and we are saving it. ... https://t.co/LajIaxPxTN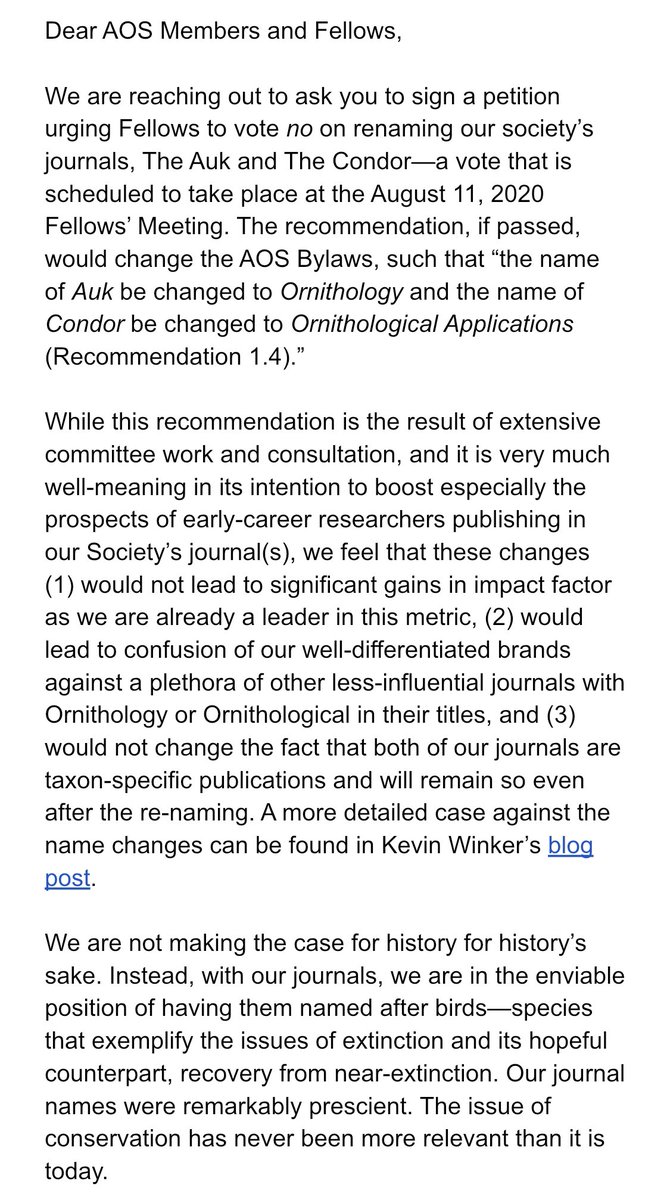 This entire thread is an important one for members of AOS, especially Fellows to read. I am undecided on this vote--my retweet is not an endorsement not of the opinion but rather of the quality of the argument and info contained in this thread. A couple comments to add . . . 1/x https://t.co/QkZyuL8iSw
Quoted @DavidWLawson
How about academic societies start giving awards for service in mentorship, outreach, contributing to diversity, research ethics? Be nice to actively celebrate more than "best paper", "best poster"!? 🤷🏼‍♂️ Any examples of this that can be modeled by societies that don't do it?
And @AmOrnith can't even award proper #birdnamesforbirds https://t.co/1ajNLSNEwO