We looked inside some of the tweets by @Elizabe17473805 and here's what we found interesting.
Inside 100 Tweets
Time between tweets:
44 minutes
Tweets with photos
16 / 100
Tweets with videos
21 / 100
Quoted @AP
Despite the global fears of coronavirus, more than 60,000 people who contracted the disease have recovered. Most have mild symptoms and rebound within two weeks, while those with more serious ailments may not improve for up to six weeks. https://t.co/zyZFCQTQD5
Be smart. Be prepared. But most importantly be informed. The Coronavirus isn't the death sentence the media is making it out to be. Eat healthy. Exercise. Practice good hygiene & chances are you'll weather this just fine same as every other virus over the last 20 years. https://t.co/NLl30XFEiZ
The Left Said If Getting Rid Of All Our Guns Saved One Life It Would Be Worth It.... WTH So If Deporting All The Invading illegals That Broke Into Our Country Saved One Citizens Life That Would Not Only Be Worth It .. It Would Be Legal!! https://t.co/RQy7Fh8H2h
European Commission says it disapproves the U.S. decision to impose a travel ban that was taken unilaterally and without consultation. Did they approve or consult us before sending all those #coronavirus cases? Thank God for Trump's decisive action.
WTG, Bishop Wooten! He busts out Hillary for saying She admired Margaret Sanger enormously Sanger started PP on racism to eliminated Black Babies The Bishop Says "What kind of Negro would vote for this kind of person?" No one likes you Hillary Agree? Video (.@realKrisCruz) https://t.co/dwVu0ukMsl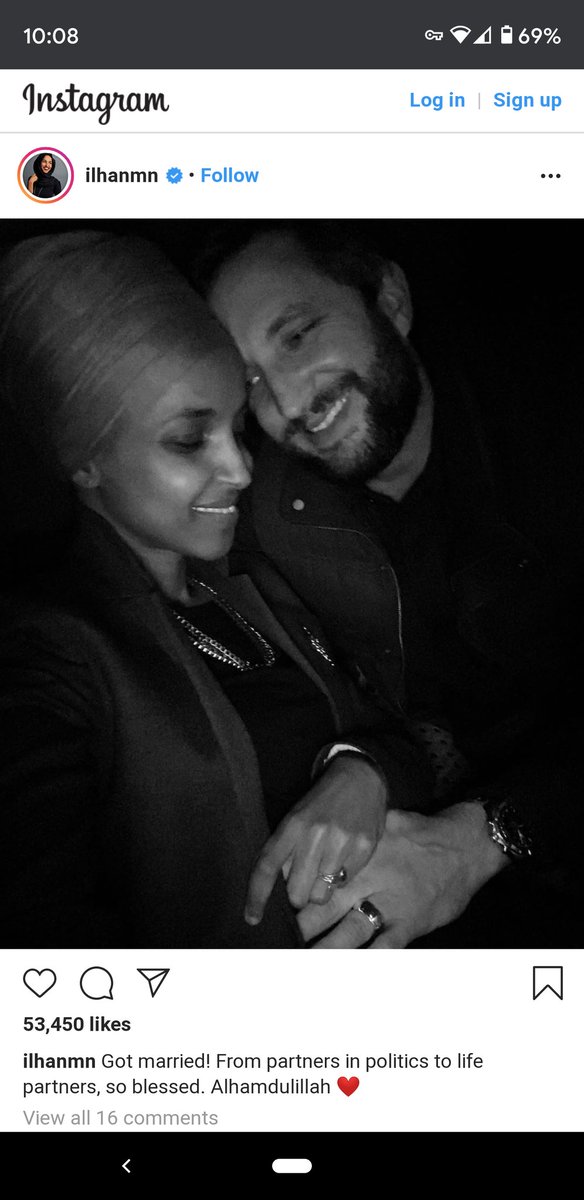 Ilhan Omar announces she just got married to her political strategist, who she denied dating https://t.co/SkXdyvcfoR
Inovio gets $5 million grant from Gates Foundation to fund testing of device for delivering COVID-19 vaccine https://t.co/C11oZahB2i
💪Become a digital activist 💪Make Trump phone calls 💪Knock doors 💪Register voters 💪Host a MAGA Meet Up 💪Raise $$ 💪Help Re-elect the President Join the Army for Trump! https://t.co/m9NyYmdbis
Democrats & the Fake News Media are politicizing the coronavirus. They are accusing President Trump of racism and xenophobia for stating the facts. This is a foreign virus that originated in Wuhan, China. Just a few weeks ago, Democrats and the media were all saying it! https://t.co/nb9elJvN6H
Quoted @RealJamesWoods
This is absolutely the plan by these savages at the DNC: prop Joe Biden up while he struggles with dementia until the convention. Stick Hillary on him (VP) like a sucker fish until the election. She takes over 30 days in. https://t.co/HgGM13z3El
This is exactly the demoncrat plan it's the only way Killary Clinton will be come President. https://t.co/uxzHHs8k2l