We looked inside some of the tweets by @ElizLanders and here's what we found interesting.
Inside 100 Tweets
Time between tweets:
7 hours
Tweets with photos
16 / 100
Tweets with videos
0 / 100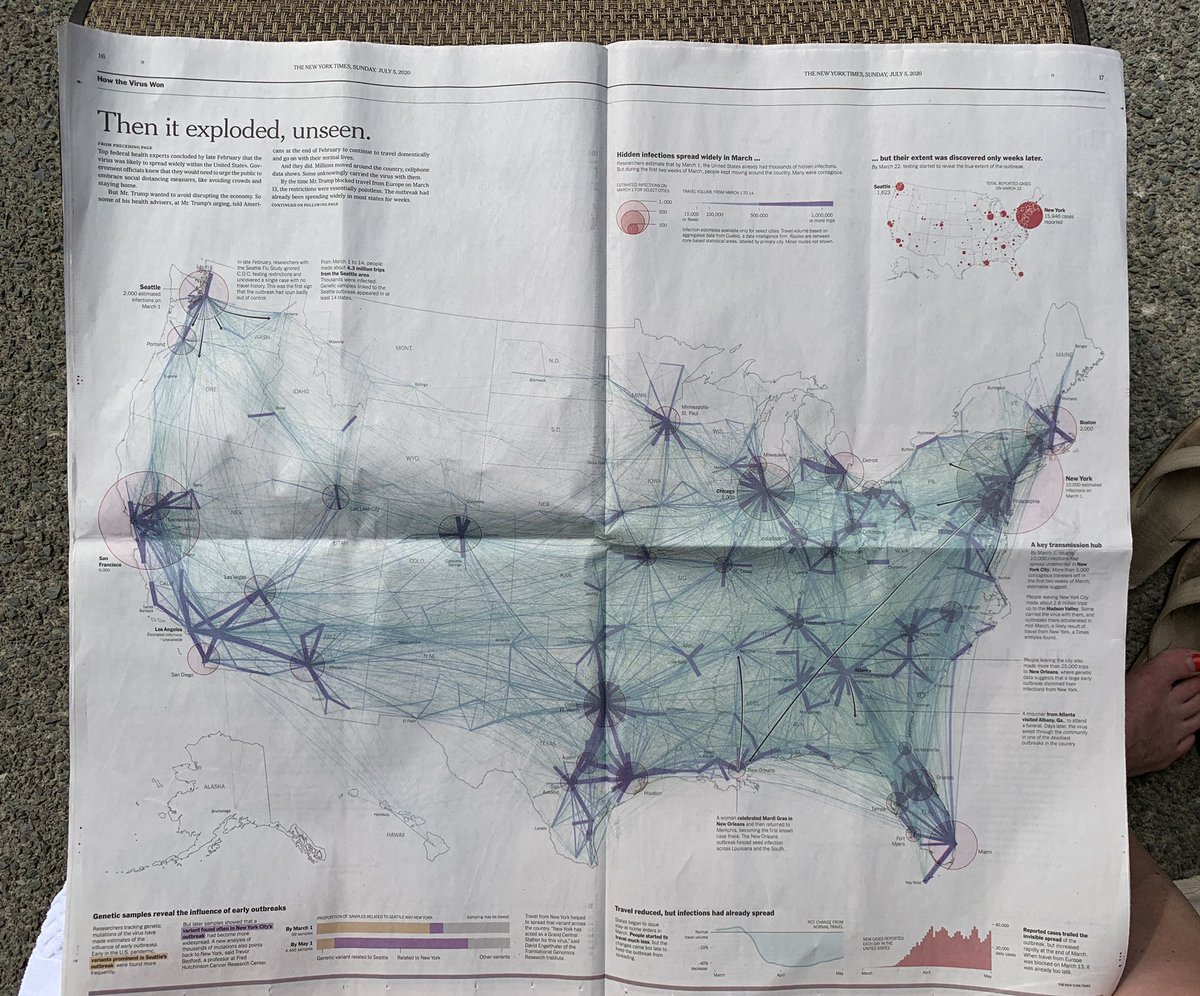 The @nytimes Sunday paper maps out the undetected spread of the coronavirus in early March- estimating that on March 1, NYC had 10k cases and San Francisco had 9k (modeling done with @Northeastern) https://t.co/EysHmvjmep
.@MonmouthPoll has been tracking public confidence in ability to limit outbreak: March: 62% at least somewhat confident April: 53% early June: 43% ***Now: 37%***
NEW @MonmouthPoll shows majority of Americans think country is on the wrong track: 74% say on the wrong track 18% say the country is headed in the right direction
.@NJGov announces today that people who travel from 16 states w/ high COVID19 cases are expected to quarantine for 14 days if they come to NJ. States are Alabama, Arkansas, AZ, CA, FL, GA, Iowa, Idaho, Louisiana, Mississippi, NC, Nevada, SC, Tennessee, Texas, & Utah.
Do you think Russia should be allowed back into the G7? @senatemajldr McConnell: "Absolutely not."
last Q during the @JoeBiden presser from a reporter: "Have you been tested for some degree of cognitive decline?"
! @JoeBiden says he is putting together a list of African American women who can serve on the Supreme Court but does not want to release it: "One thing I hesitant to do is follow anything the president does" he says of Trump's commitment to release his own list of judicial noms
"They have not offered a classified briefing but as this proceeds I may do that," @JoeBiden says of asking the Trump administration for a briefing on the Russian bounty reporting.
.@JoeBiden is taking some questions from reporters - first one on Russia bounty story. Biden says Trump should have known: "This president doesn't seem cognitively aware of what's going on."
.@CBSNews projects that Amy McGrath will defeat Charles Booker in the Democratic primary for Kentucky Senate. She'll face @senatemajldr in the fall.