We looked inside some of the tweets by @ElLobe3 and here's what we found interesting.
Inside 100 Tweets
Time between tweets:
2 days
Tweets with photos
16 / 100
Tweets with videos
16 / 100
Far scuocere i fusilli per vedere i 12 gol di Ante Rebic con la maglia del @acmilan 👍🏼👍🏼👍🏼 (live)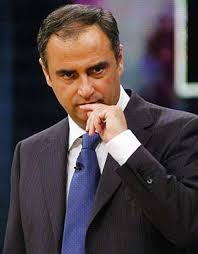 Un fuoriclasse non può rimanere in "letargo" troppo a lungo. Soprattutto il giornalista sportivo tv numero 1 di sempre! Per aver cambiato il linguaggio dello sport in tv, fatto scuola a tutti nelle telecronache e collezionato record in conduzione. Welcome to Sky @RealPiccinini https://t.co/5SgqLX0WNI
Io che vado a correre scoglionato di prima mattina: 🐢 Sempre io appena partono Marra o Fibra in Spotify: https://t.co/Of3nCifoVW
Quoted @RafaelNadal
The world is living a difficult and complicated situation. I personally believe these are times to be calm and work all of us together in the same direction. It is time for unity, not for separation.
I agree @RafaelNadal. These are uncertain and challenging times, but I believe it's critical for us to stand united as players, and as a sport, to pave the best way forward. https://t.co/foAmiLVrdV