We looked inside some of the tweets by @DGCAIndia and here's what we found interesting.
Inside 100 Tweets
Time between tweets:
2 days
Tweets with photos
20 / 100
Tweets with videos
0 / 100
Traffic data of Domestic Airlines for the month of August 2020 has been uploaded on DGCA website and is available at https://t.co/T0ErNqHI91
We take all measures to ensure aviation safety. @MoCA_GoI & @AAI_Official have taken positive steps to further strengthen the aviation safety infrastructure in the country. About 1000 Air Traffic Controllers have been recruited during last 3 years taking their number to 3263.
Indian skies are safe. Effective Implementation of safety standards by @DGCAIndia has resulted in considerable improvement from 57% in 2017 to 72% in 2018. DGCA received @icao President's Award for this achievement in 2019 Assembly in which I had the privilege to represent India.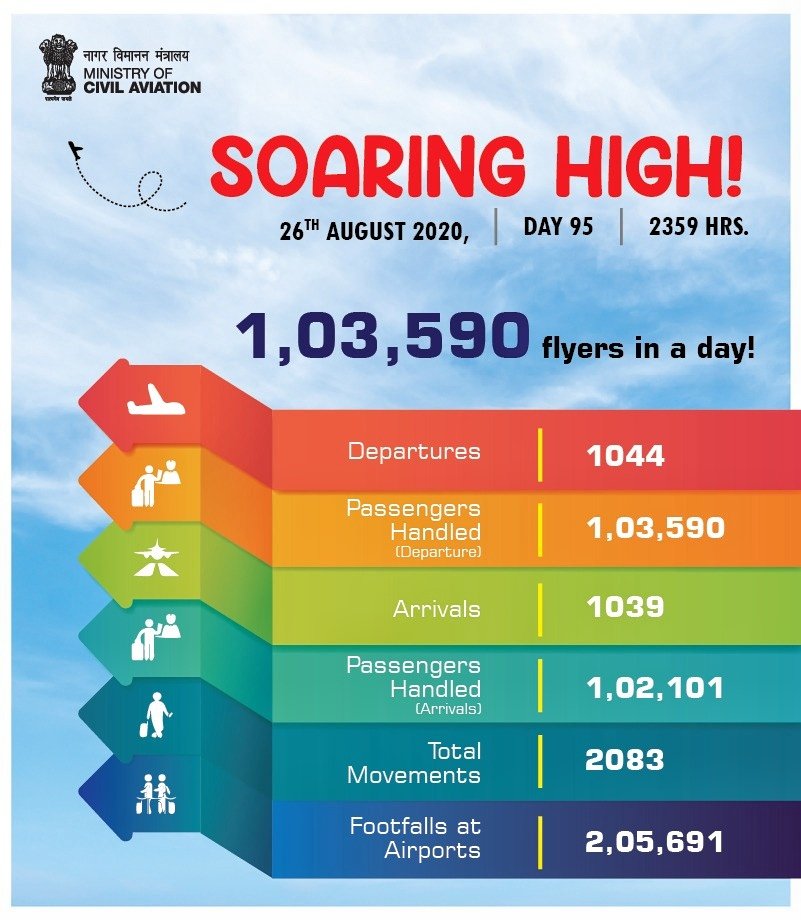 Sky full of milestones! More than 1000 flights. More than 200K passenger footfalls at airports. Now we cross the milestone of more than 100K domestic passengers in a day! Civil Aviation sector flies high. Congratulations to everyone who has made this achievement possible. https://t.co/sGb9rehxE9
Traffic data of Domestic Airlines for the month of July 2020 has been uploaded on DGCA website and is available at: https://t.co/D62TsKHtEw