We looked inside some of the tweets by @CrimeADay and here's what we found interesting.
Inside 100 Tweets
Time between tweets:
13 hours
Tweets with photos
16 / 100
Tweets with videos
0 / 100
18 USC §1153(a) & 18 USC 2241 make it a federal crime for "any Indian" to sexually abuse a minor in Indian Country. https://t.co/ybjnFEn0jo
Quoted @ZachWeiner
Law twitter, I got a real weird question: I'm reading a book on space travel biology, and it claims that legally NASA can't prevent astronauts from having sex in space. ... is this true? I guess I just assume airlines can do this, no?
Perhaps they must. They must make love to comply with 18 USC §799 & 14 CFR §1214.403, which make it a federal crime for International Space Station crewmembers not to have a harmonious relationship. https://t.co/wwvH8lymOq
Quoted @CrimeADay
Describe your favorite crime as boring as possible.
21 USC §1041(b) makes it a federal crime to beat up a government employee whose job is to look at eggs. https://t.co/gosM9mKE7E
Quoted @Sir5L
@CrimeADay do you plan on handing down the account to the next generation or are you just going to join the hive mind to continue running the account into the afterlife?
We're gonna do that thing from RoboCop where they put my brain and spinal column into a cybernetic body, except I tweet crimes at night and dismantle reckless criminal lawmaking by day. https://t.co/QWMo8rZMyo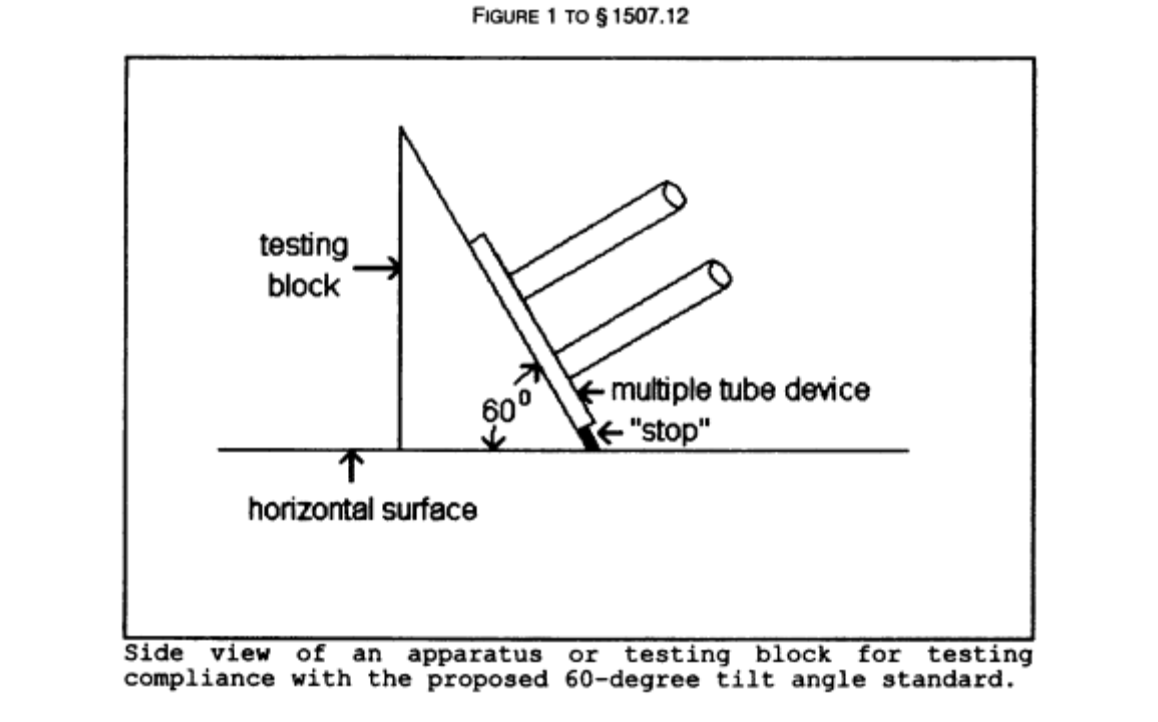 15 USC §1264 & 16 CFR §1507.12 make it a federal crime to sell multiple-tube fireworks with an inside diameter of 1.5 inches or more if they tip over when tested with this apparatus. https://t.co/MmiWRkSJzW