We looked inside some of the tweets by @CleveWootson and here's what we found interesting.
Inside 100 Tweets
Time between tweets:
2 days
Tweets with photos
0 / 100
Tweets with videos
0 / 100
Trump is killing the military's legendary 159-year-old newspaper without explanation. You should read every word of this story to understand how insane that is --> https://t.co/YG1QGnPHkK
Quoted @EliStokols
In his 2016 RNC speech, Trump spoke of "violence in our streets" but promised: "Beginning on January 20th 2017, safety will be restored." A near identical pitch for reelection tonight — now as the incumbent leading a nation in crisis — is a tougher sell. https://t.co/mYbGYFw6fC
Yep. Trump gave his acceptance speech days after protests around the fatal shooting of Philando Castile. A premise at the top of Trump's 2016 RNC speech was that this unrest would end when he won. https://t.co/jvTzP60ON3
NEWS: Kellyanne Conway is leaving the White House at the end of this month. She told the president tonight, in the Oval Office. My story —> https://t.co/EhlcjwMQoa
Excited to announce that after a year at the LA Times, I've been promoted to D.C. Bureau Chief. So grateful for @DavidLauter, Shani and the entire masthead for this amazing opportunity.
I'm a Nagourney Bro, but I feel that this piece is too hand-wavy about reality. If Dukakis went to a state school and passed a major crime bill, he wouldn't have been Dukakis. https://t.co/mOBRHoRgeI
"What [Black women have] done all our lives is hold up the Democratic Party. We've supported the Democratic Party for so long. It's time for them to support us." Brenda Lee Pryce https://t.co/H31iig6lG2
.@PressSec just said Democrats have no plan, then noted that their $3 trillion plan has gone up to a $3.4 trillion plan.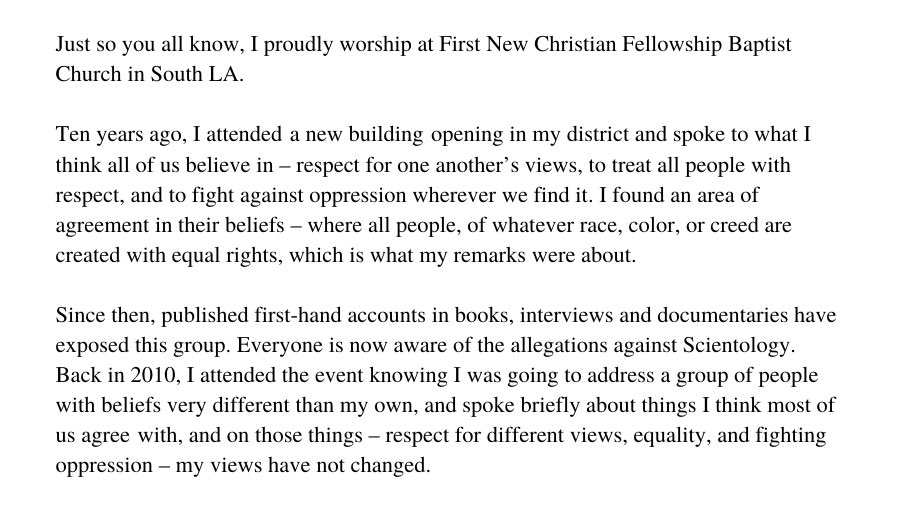 Bass issues statement on video of her speaking at opening of Scientology church in her district in 2010 ⬇️ https://t.co/RXPwkYdsxN
Quoted @amandawgolden
Biden on the timeline for selecting his running mate: "I'm going to have a choice the first week in August and I promise I'll let you know when I do."
Our national veepstakes nightmare is in its final 10 days, at most https://t.co/TINTLnzjjj
Delta is clearly trying to set itself apart as the social distancing airline. @NirajC talks to the man in charge of that effort. https://t.co/tpyju2b9wM
I'm so excited to get to work!! "A diverse staff makes our reporting better. We're better when we have more perspectives and we can cover communities as deeply and widely as possible." https://t.co/edsnVnc66b