We looked inside some of the tweets by @ChiomaChuka and here's what we found interesting.
Inside 100 Tweets
Time between tweets:
4 hours
Tweets with photos
11 / 100
Tweets with videos
26 / 100
ICYMI The June edition should be in your inbox already! If it's not, let's fix that for you. Read it right here: https://t.co/7kHm7D0QiU Don't forget to share it with your friends too!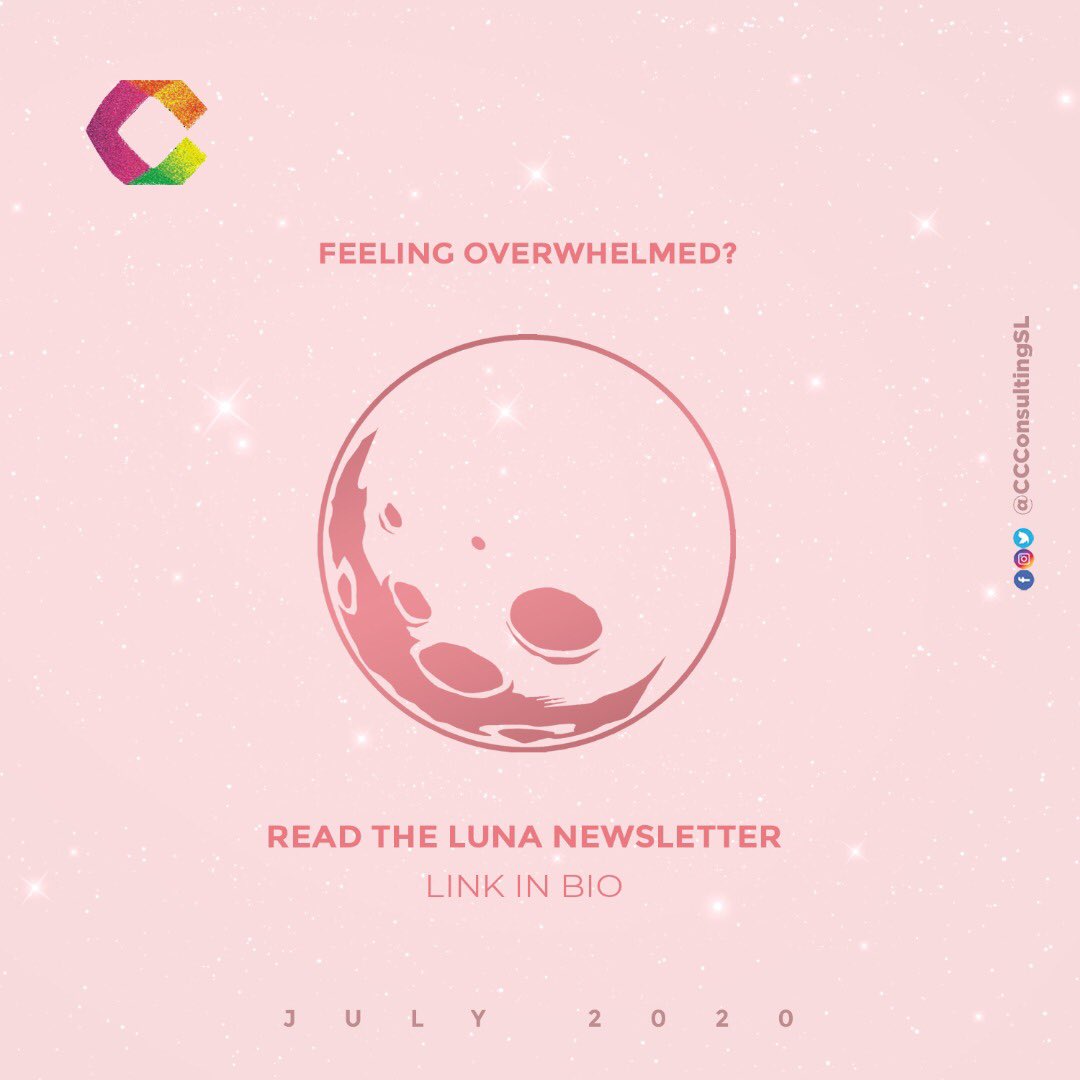 If you've left one lunar cycle (in this case June) behind does that mean you're over the moon? 🤔 Please don't leave, there's a whole lot more than ridiculously moon-based puns here. Subscribe to the Luna newsletter to see what we mean 👉🏾: https://t.co/sNKAQb5QPl https://t.co/r3OS0T5vyb
Quoted @ChiomaChuka
The speed with which women have mobilised for various advocacy causes this year is a thing of joy. Perhaps we have entered a new dispensation of accountability? Untamed, unashamed, and ready to stand, even if we stand alone. A new Nigerian woman is emerging, and I'm here for it.
One year today. https://t.co/ZF5WKF39Yq
For @THISDAYLIVE I wrote about rape culture, impunity and awareness creation on sexual violence in Nigeria and why we must expand on existing structures in the eradication of rape and sexual violence against women in Nigeria. Please read and share https://t.co/oSjPo7vwfw
@denikeoyetunde talked about an entire generation dealing with pain, anxiety and how our parents then used to touch the television to check if it's hot just to be sure we weren't watching TV while they were away... such a conversation. Phew 😌 https://t.co/PU7GpUW7DX
I'm not sure anyone has gone so hard on my show but @denikeoyetunde came ready. This conversation is on Instagram and you can go listen, it's also therapeutic to do so. https://t.co/NCRkbTWqzg
It should not be heard that a believer in Christ favors one tribe, race, gender, or class above another Neither should such a thing be observed in a church. We must love the Jesus way, without prejudice. #loveyourneighbour