We looked inside some of the tweets by @ChandlerHallow and here's what we found interesting.
Inside 100 Tweets
Time between tweets:
3 days
Tweets with photos
37 / 100
Tweets with videos
5 / 100
Last to take finger off the app wins $25,000! The challenge begins in 8 days and it's very simple, download this app, have your finger on the screen when the timer hits 0, and you could win $25,000 if your the last remaining :D Will you win? https://t.co/EpESGBtfKk
Next week me and @mschfxyz are dropping an app. I'm not aloud to spoil what it is but lets just say, you could win some money ;) Use this link if you want to be able to download it 24 hours early! https://t.co/UgO4ktyzkg
#BlackLivesMattter I've spent the last few days trying to figure out how to help with what's going on and here's what I've come up with. I'm donating $150,000 split between three causes listed below.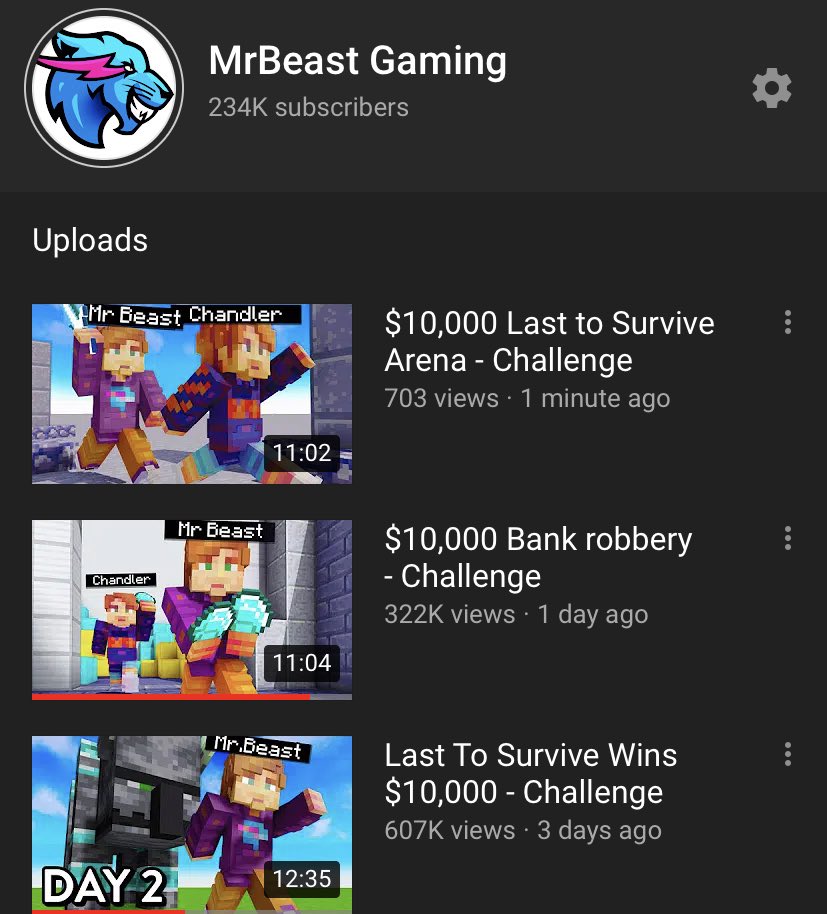 Howdy gamers, a few days ago I launched a Minecraft channel with the boys and we're doing 3 super epic Minecraft videos every week! go watch nerds https://t.co/5Pjrf9h8En