We looked inside some of the tweets by @CandideIII and here's what we found interesting.
Inside 100 Tweets
Time between tweets:
2 days
Tweets with photos
40 / 100
Tweets with videos
0 / 100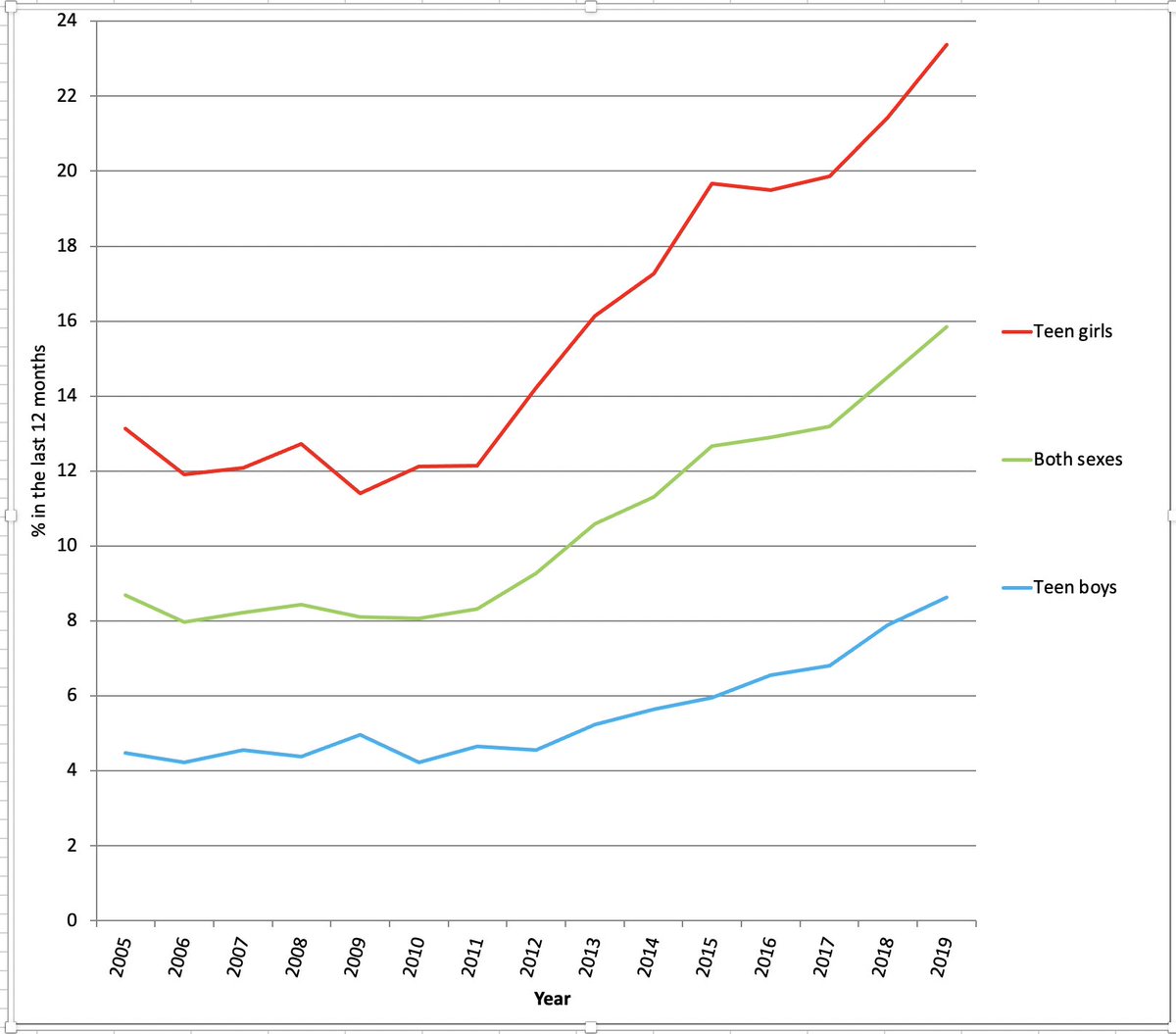 Just out: Depression among U.S. teen girls doubled from 2009 to 2019 and was up 74% among teen boys, according to just-released data from the gov't administered National Survey of Drug Use and Health. What does this mean? https://t.co/H09Pmo7Bss
Quoted @bronzeagemantis
It's illogical for athletes to wear shirts especially in sports like tennis. No need to go full nude as in ancient Grek competitions, but wearing of shirts in sports is bizarre from natural point of view...holdover of clothmo Oriental prudery
lmfao this from the same guy who tweeted "Ancient men conquered cities put them to the sword and fire, meanwhile you go to WINE BAR with "gf" and enjoy tasteful banter.. YOU ARE GAY!!" https://t.co/f44g8rqpKm
Quoted @Steve_Sailer
@mattyglesias Cancel Culture is driven by fear of discrimination lawsuits about "hostile work environments" and the like. If they cared, conservative legislators and Presidents could define Woke Critical Race Theory training as creating hostile work environments for straight white men.
I think it should be pretty obvious by now, after half a century, that the idea of turning the tables doesn't work in this and similar cases. Men's rights activism is a good example. All such "folk activism" does is provide a vent for frustrations and maybe retard progress a bit. https://t.co/VuTKwVv4y8
Quoted @robinhanson
People now show off wealth via cars, clothes, etc., health via sports, hard drinking, etc., & smarts via vocabulary, degrees, etc. Such signaling might happen less if we published easy-found official tests/measures of everyone's wealth, health, & smarts. Do you support doing so?
No. Signaling with these things is tolerable. I shudder to think what new avenues people will find to signal with if you destroy these relatively innocuous ones. In fact, if you look at what people signaled with this year, there is good reason to be scared as shit about it. https://t.co/t0WViBiBIx
Quoted @GEFTWARE
Why is twerking so big? Man's seat of consciousness is behind the eyes, woman's is behind the pussy. Remember: her face is one of her extremities, like a hand or a foot. Speak to her pussy, and you will speak to her directly. Gaze into her yonic eye for true mutual recognition. https://t.co/GodzePczQ9
That being so, why give women the right to vote? 🤔🤔 https://t.co/n99laG7ISQ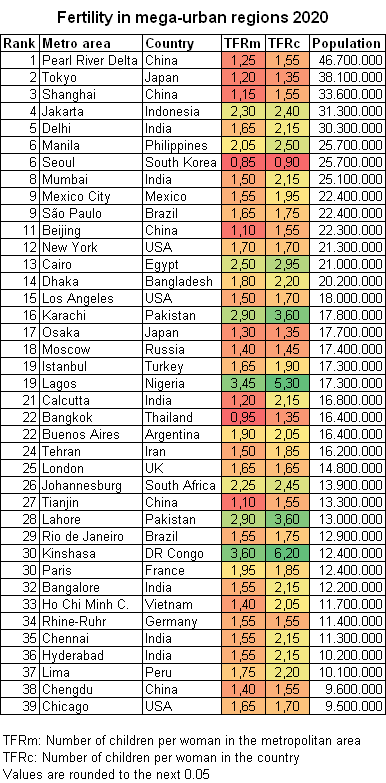 Reupload of my updated #IQshredder chart, showing the low fertility rates of all metropolitan areas of over 10 million inhabitants in the world, often known as megacities. Out of the 37, just 7 got a TFR above replacement level. Seoul and Bangkok are below half replacement level. https://t.co/CSby56iac7