We looked inside some of the tweets by @BrendanNyhan and here's what we found interesting.
Inside 100 Tweets
Time between tweets:
22 minutes
Tweets with photos
16 / 100
Tweets with videos
0 / 100
Quoted @KatyTurNBC
Former prominent Republican leader texts: If they manage to confirm someone before Nov 3, I honestly believe it will have the opposite affect on the election. I think it motivates the liberal and anti-Trump Rs even more. Trump already has all the single-issue/judges voters.
They probably won't confirm before. 46 days is probably too shot a window. Also they don't want to force the actual vote for someone like Collins before then. https://t.co/NMK9opBYSS
Quoted @Bencjacobs
Trump is currently praising Robert E. Lee in Minnesota
More than 2,500 Minnesotans died during the Civil War to stop the seditious insurrection led by Lee's army. https://t.co/aKodzCvitF
RBG was a pioneer, a brilliant jurist, and a moral force. Losing her is a tragedy. But it didn't need to be a political crisis. We need to deescalate vacancies, and make them more predictable. It's time for 18-year Supreme Court terms: https://t.co/7FWPnmeTtj
Quoted @normative
... what happens if there's a legal dispute about the election and SCOTUS is 4-4?
Or the new appointee is the decisive vote. And Biden wins the popular vote. https://t.co/S3jHYtdbB3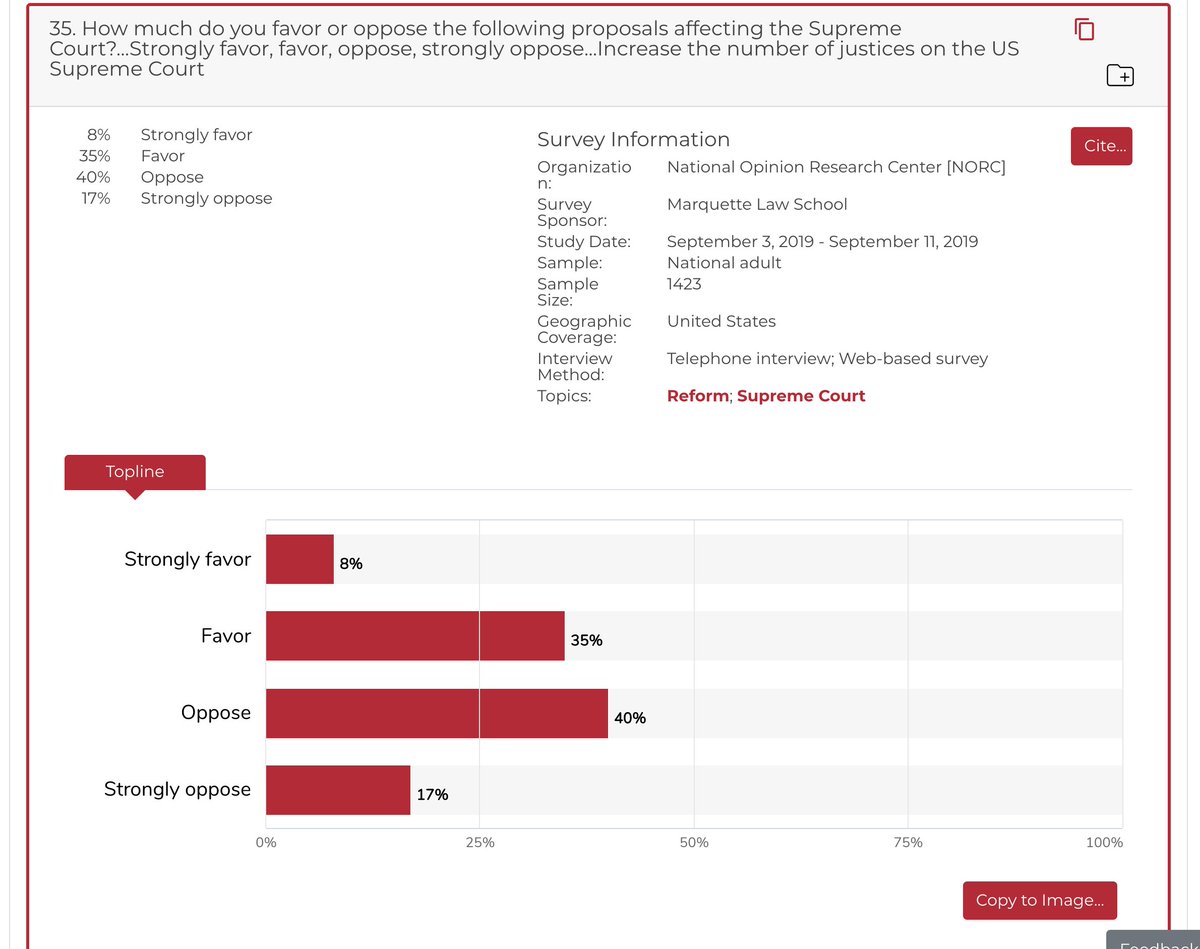 One tricky thing electorally is that while I bet the public will favor waiting until 2021 to fill the seat, court packing itself is generally not very popular. Tough needle to thread. https://t.co/xNJI20Xhia
This is most likely outcome. But ramming through a nominee would significantly raise chance of court packing (which I think was pretty small given SQ). Long term interests of GOP might be better served with 9-member Court with a solid 5-4 con. majority. https://t.co/fAI3l5xS00
Blockbuster: Trump administration emails obtained by The Times show attempts to browbeat career officials at the C.D.C. at the height of the pandemic, challenging the science behind their public statements and attempting to silence agency staff. https://t.co/9XAGyu7WRm
NEW: A major deal to lower drug costs collapsed when drug companies balked at a WH demand they pay for $100 cash cards (aka Trump Cards) to be mailed to seniors before November. Via @jmartNYT & @maggieNYT https://t.co/SHyU0UkMOF
The grift is strong with these people. "The 30-second spot, which premiered on Fox News alongside Noem's speech at the Republican National Convention last month..." They give Fox a cut, and it's a self-promotion ad to benefit her! https://t.co/aCoOqBQku2