We looked inside some of the tweets by @BernardPT and here's what we found interesting.
Inside 100 Tweets
Time between tweets:
a day
Tweets with photos
11 / 100
Tweets with videos
11 / 100
Quoted @secupp
Want to stay healthy? Wear a mask. Want to keep your family safe? Wear a mask. Want businesses to come back? Wear a mask. Want to go out to bars and restaurants and beaches soon? Wear a mask. Want your kids' schools to open? Wear a mask. Want freedom again? Wear a mask.
Simple. Wear a mask. https://t.co/cdzWCNPVpt
The consequences of attacking the Ukraine whistleblower: concerned officials go to the media instead of proper channels. When you take away the proper route through vindictive retribution, you cannot then complain about leaks. https://t.co/gIj5sWTfPq
I don't think anything I've seen so perfectly captures why there's no way the US is going to be getting on top of COVID-19 pandemic anytime soon. https://t.co/Sa0WNYyYs6
Quoted @patagonia
Patagonia is proud to join the Stop Hate for Profit campaign. We will pull all ads on Facebook and Instagram, effective immediately, through at least the end of July, pending meaningful action from the social media giant.
👊🏼👊🏼👊🏼 https://t.co/NztKmQabWo
@SteveSchmidtSES @realDonaldTrump @ProjectLincoln President* Trump: I don't care about climate change, sensible gun laws, or #BlackLivesMatter… America's Teens: But those affect us and our future!! President* Trump: You don't vote for me, so I don't care. I'm all-powerful. What can you do? America's Teens: CHALLENGE ACCEPTED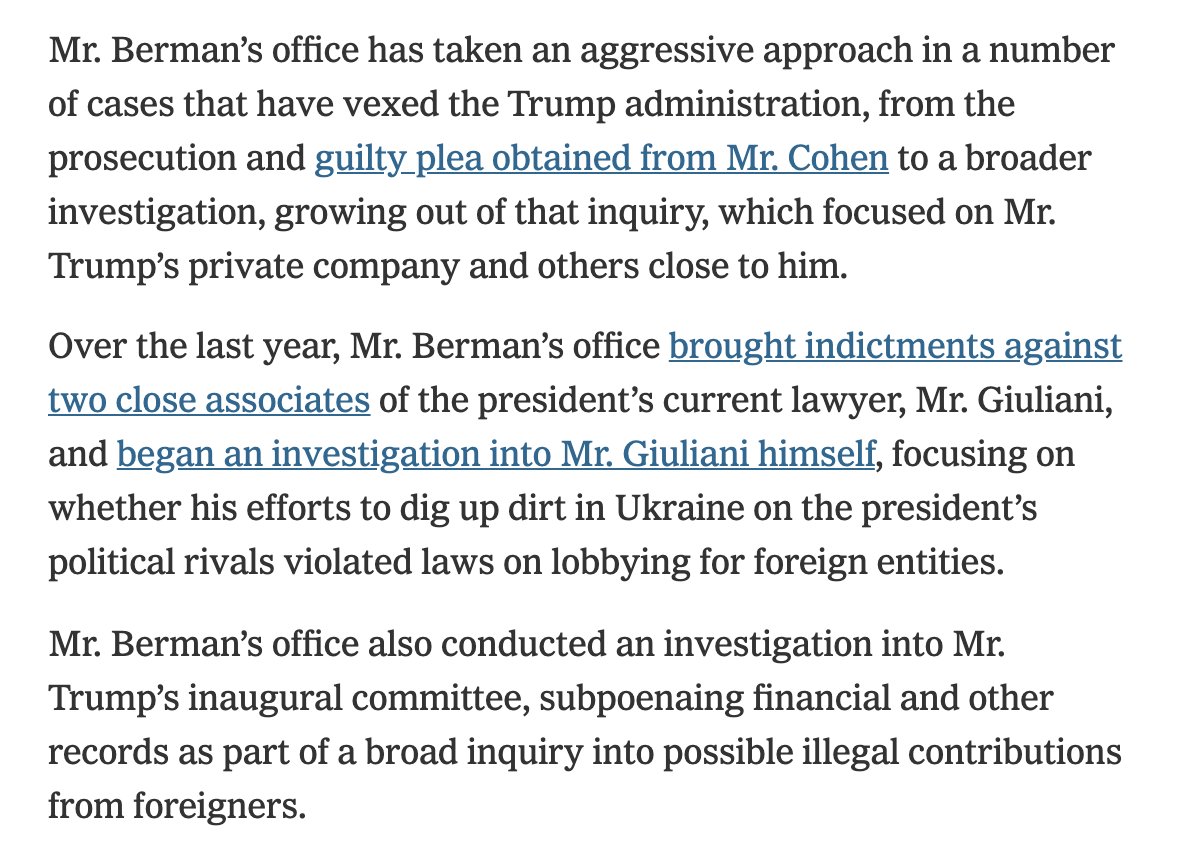 In case you were wondering why Trump wants to get rid of Geoffrey Berman, the U.S. Attorney in Manhattan, consider this your explainer. Hint: It has to do with Trump's personal interests, like everything else Trump cares about as President. https://t.co/flq7GhxOUI https://t.co/ViVVFuosCq