We looked inside some of the tweets by @BelgradeMood and here's what we found interesting.
Inside 100 Tweets
Time between tweets:
14 hours
Tweets with photos
20 / 100
Tweets with videos
0 / 100
Kad je poznati covek razvedeni alkoholicar on je emotivac, a kad je milojica iz opova razvedeni alkoholicar on je bitanga i los covek. #bijemzenu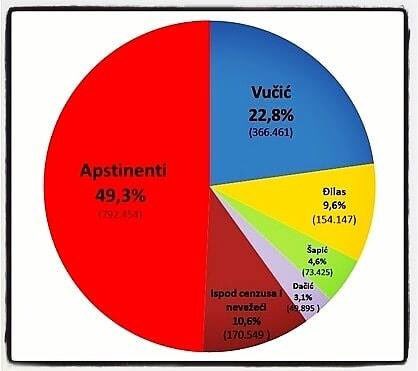 Apstiniramo mi u svemu pa zato i glasanjem. Vec 30 godina apstiniramo u svemu, a po najvise u ljudskosti https://t.co/YuG0S5HYZh
Quoted @VjericaR
За који минут на Н1 емисија о политичким прелетачевићима. Можда ће после овога људи схватити да без личног морала нема политичара којем се сме указати поверење.
Sve to treba jebati. Lepa si poyy https://t.co/6RvBHePrzp
Quoted @DostaJeBilo
Da li je reč o nastavku protežiranja firmi koje organizuju Egzit, ali parama građana Srbije? Ex premijer Vučić je 2016. potpisao ugovor o šestogodišnjem finansiranju Egzita iz budžeta. Da li slučajno, direktor Egzita je ujedno i član Upravnog odbora RTS. https://t.co/V19eqpA4aH
Eeej matori pusti exit. Jedini dan u godini kad dileri mogu da nadrkaju cene i deremo strance tako sto im uvaljujemo tik tak umesto svega. Cuuuti zlatnih 10 dana u Srbistanu https://t.co/gbjFEkKua6