We looked inside some of the tweets by @AdamLaxalt and here's what we found interesting.
Inside 100 Tweets
Time between tweets:
3 hours
Tweets with photos
11 / 100
Tweets with videos
11 / 100
(2/2) Clark County, Nevada's Registrar unilaterally reduced the signature-matching accuracy standard to 40 percent and no one can challenge these signatures. Democrats' assault on the integrity of our election continues! https://t.co/AFwrloMang
(1/2) Spoke on @TuckerCarlson about Clark County NV insanity. We were told after Dem "reforms" that mail-in voting's safe b/c signature verification would stop fraud. Instead the absurdly lax system's letting 99% of signatures count. They're flying through! https://t.co/mp4Xq7LNb5
(1/4)Today we filed a lawsuit challenging Clark County for its vote by mail signature verification process. The machine and system they use are counting just over 1% of signatures. Other voters in the state are being rejected at a higher rate. https://t.co/U4CWn8yc4o
Quoted @benshapiro
Trump just got Biden to say he wants to end the oil industry. Wild.
Wild indeed. Banning fracking + ending the oil industry = 19 million jobs! The Biden/Harris climate agenda would put an end to America's rediscovered energy independence. https://t.co/LbQEatCOWH
Quoted @megynkelly
Trump won this debate, handily. Biden wasn't a force at all. Trump was substantive, on-point, well-tempered. Definitely helped himself, when it mattered most.
.@realDonaldTrump responds to Biden's challenge to roll the tape during the debate. Biden denied ever saying he would ban fracking. Biden says whatever it takes to win. Great debate win tonight for the President! https://t.co/3N88KPBmRN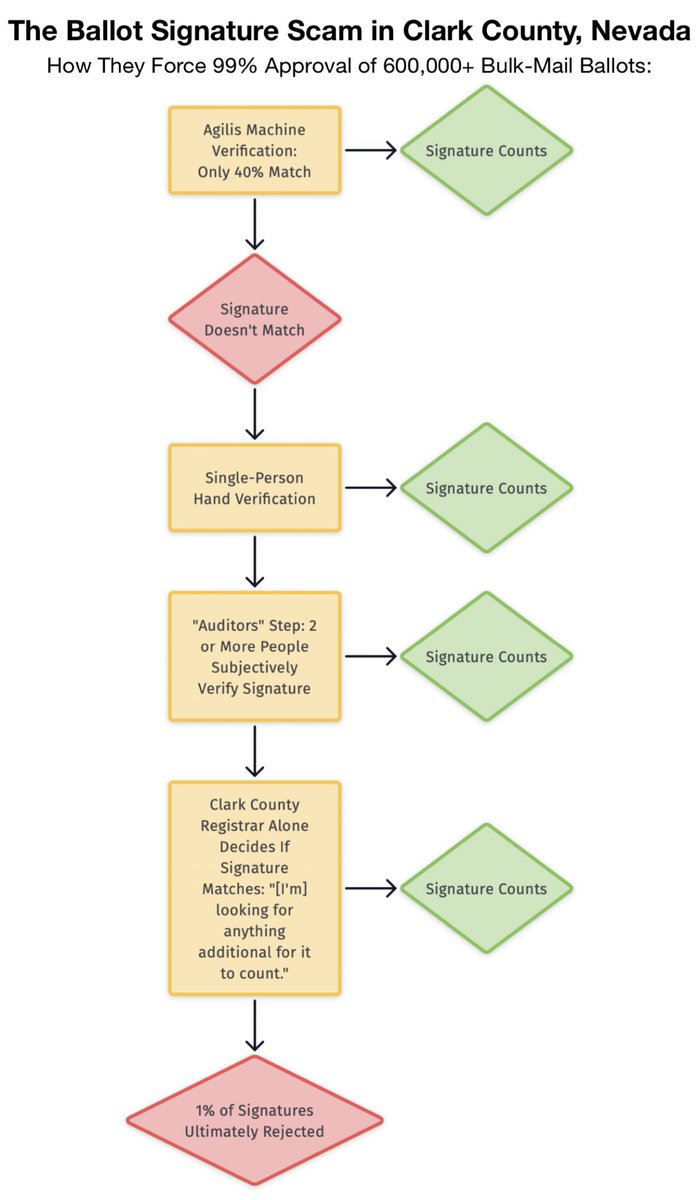 After the Democrats fundamentally altered our swing election inside 90 days we complained that our system was not ready for mail-in balloting. We were told that signature verification would prevent all fraud. So far, the system in Clark County is counting 99% of signatures! https://t.co/D1VuP7W2Nt
Harris, prominent Democrats listed as 'key contacts' for Biden family business venture projects | Fox News https://t.co/NMBNnz3eTu
Great investigative reporting by the I-Team discovering ballots discarded in a ditch in Las Vegas valley. But note, officials are not correct that signature requirements will prevent ANY improper mail-in ballots from counting. The machine accepts a scary % https://t.co/9GosDNBKno
Clark County is not allowing us to observe where ballots are handled and reviewed! The observation we are allowed is meaningless. We are asking the SecState to step in and ensure that we can have real observation of the whole process and have cameras like King County, WA! https://t.co/g7AltVuMcx