We looked inside some of the tweets by @Active_Minds and here's what we found interesting.
Inside 100 Tweets
Time between tweets:
9 hours
Tweets with photos
53 / 100
Tweets with videos
11 / 100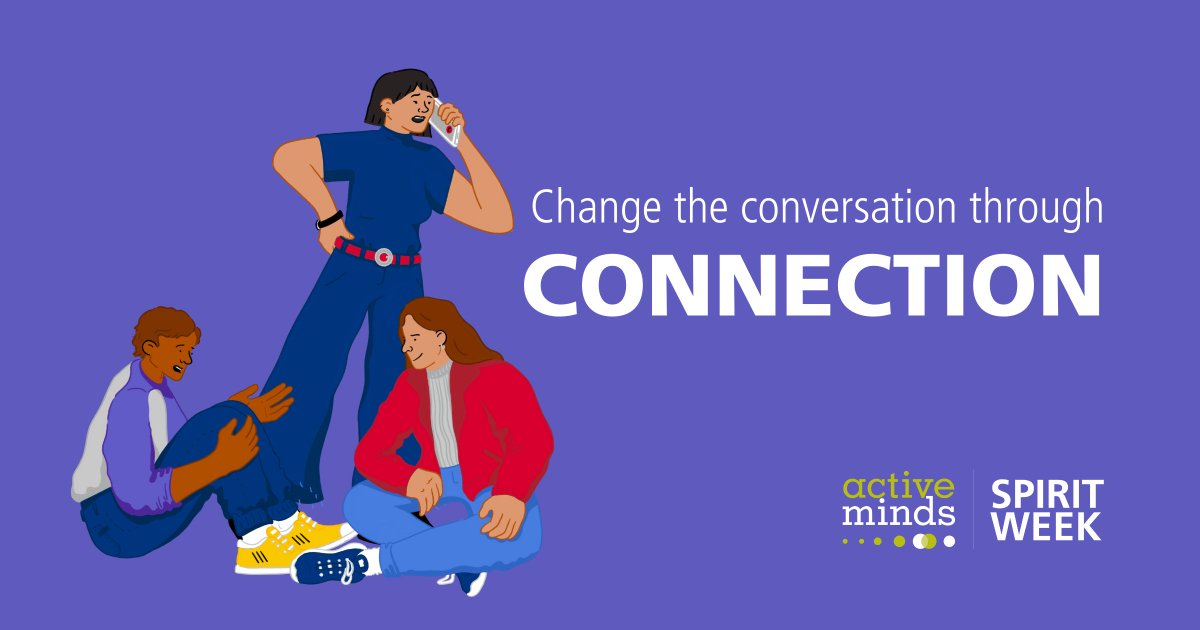 Simply letting someone know that they are not alone and that they matter can make all of the difference. It's Connection Day, and we encourage you, if you're comfortable, to share your story with a person you trust to start changing the conversation about mental health. 🙌 https://t.co/HDy1mXEu7W
Happy International Pronouns Day! She/Her/Hers. He/Him/His. They/Them/Theirs. Every pronoun. No pronouns at all. Calling people by who they say they are matters. #PronounsDay https://t.co/gWleJaRDqW
Today is day3⃣of Spirit Week, Advocacy Day. Join us by using your voice to advocate for policies and initiatives in your community that ensure everyone has access to mental health resources. Need some help getting started? Learn more here 👇 https://t.co/J8mcH1taZ6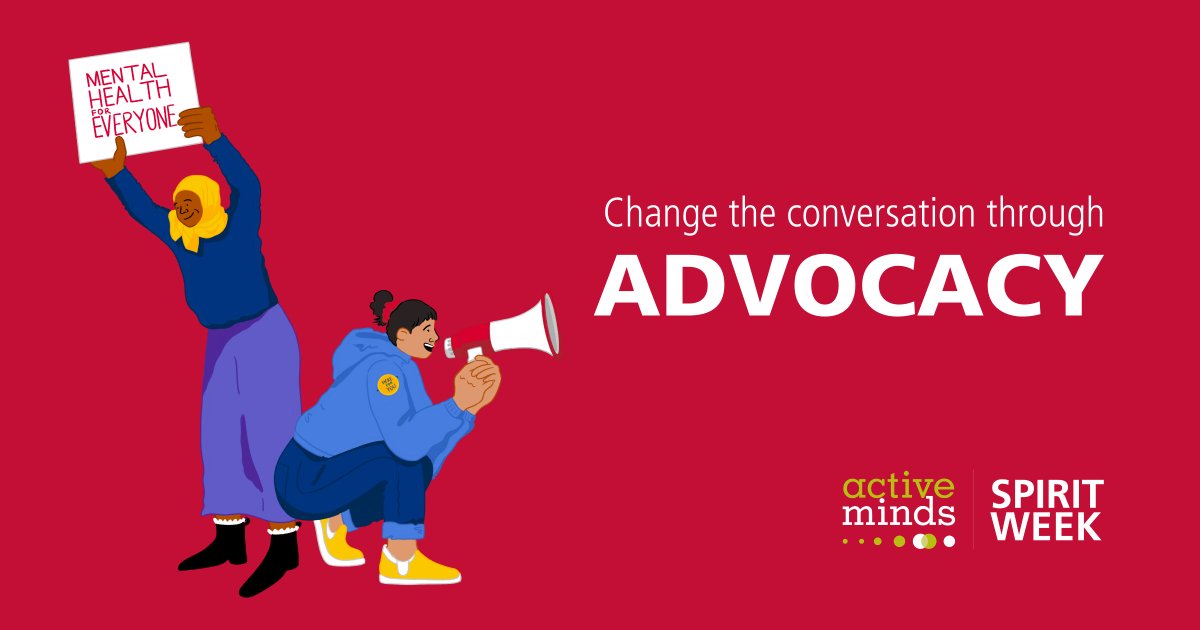 It's so important that we use our voices and our platforms to create change, especially for those who are oppressed and underrepresented. https://t.co/H28gh0rNsb
It's been a tough year for the mental health of many people, especially with life-altering situations, like the #coronavirus pandemic. One study from the nonprofit @Active_Minds finds that college students are not immune to those impacts. Here's our story. https://t.co/kRMpEUNzMQ
One way to help is through our V-A-R guide, an easy way to start a conversation about mental health. Learn more ⬇️ https://t.co/BnsZvyq88e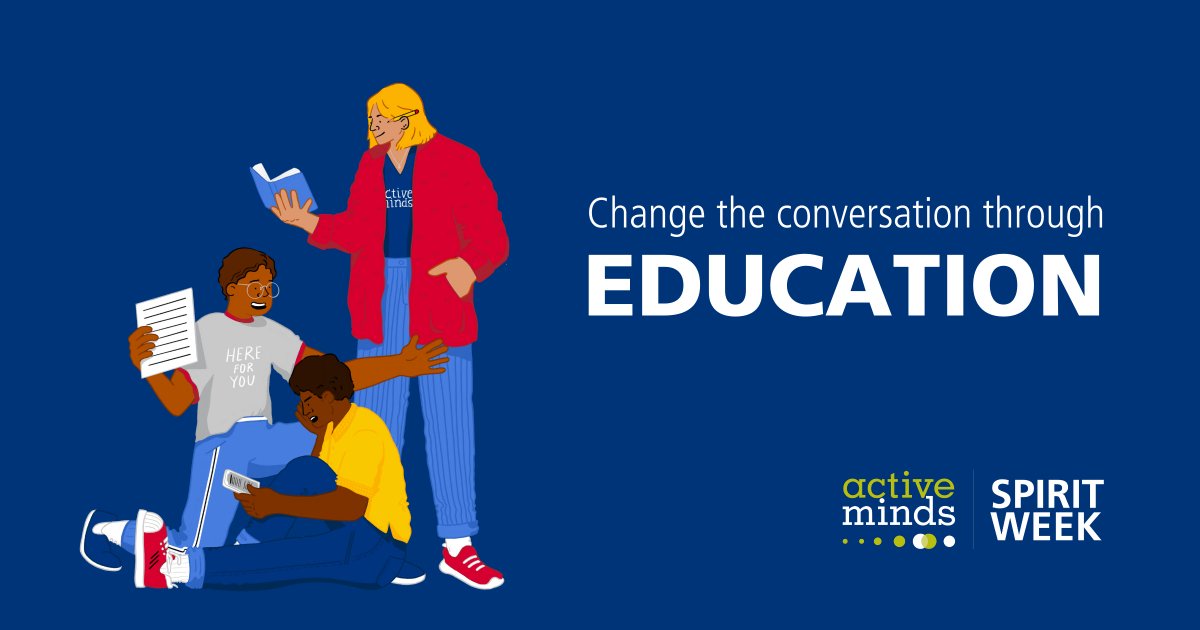 It's day✌️ of Spirit Week, Education Day! We encourage you to spend some time today learning tips and tools on ways you can help someone who may be struggling. https://t.co/UXw2Rr9QbP
It's so important that we find time for ourselves to take care of our mind, body, and soul. Practicing self-care helps reduce stress and allows us to maintain a healthy relationship with ourselves. 🤗 To get some inspiration and self-care tips, visit https://t.co/gGc4PFH87Z.
Would you be able to tell if you or a loved one was struggling? Sometimes it can be difficult to recognize when someone is having more than just a bad day. Learning the signs and symptoms of mental illness can save a life. Check them out here ⬇️https://t.co/RflYr5eZjZ
Today is the first day of Active Minds Spirit Week, a nation-wide call to action to change the conversation around mental health, & we're kicking off the week with Awareness Day! 🙌 Throughout the day, we will be sharing resources & facts about mental health. Stay tuned! https://t.co/4ZrbWP63c6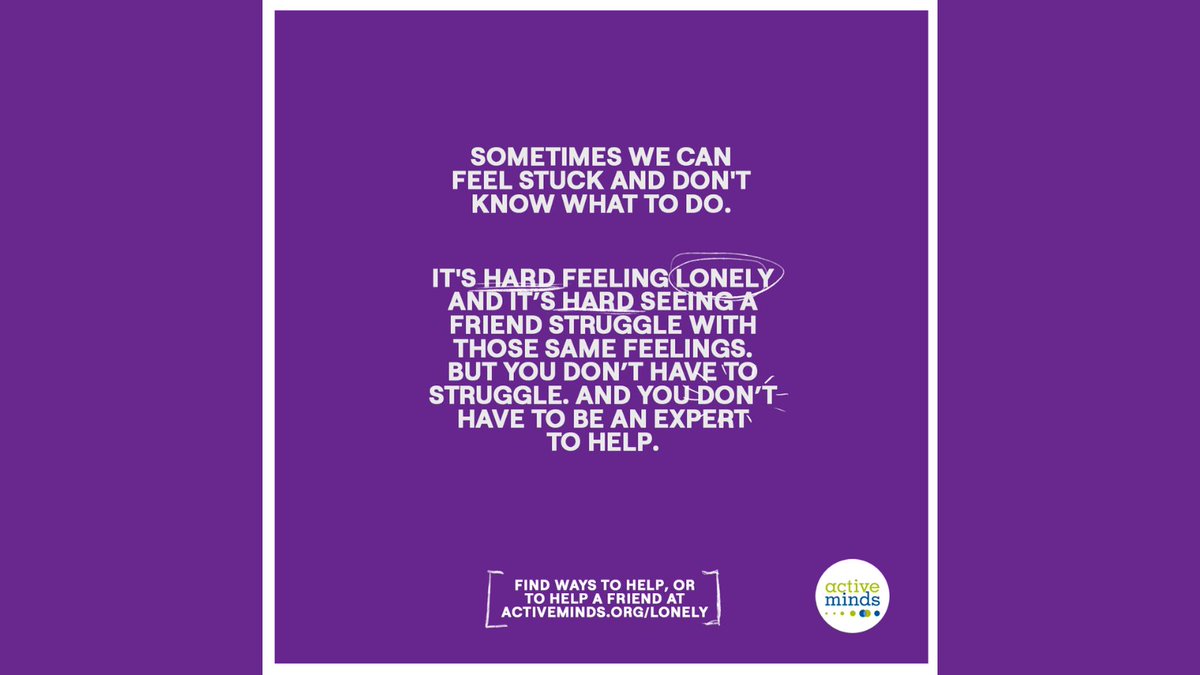 Sometimes we can feel stuck and don't know what to do. But help is available and you don't have to suffer in silence. If you're feeling Lonely or know someone who is struggling, you can find resources and more at https://t.co/s7MrUjLajo #Lonely https://t.co/MEMQWQxDdR