We looked inside some of the tweets by @AbraarKaran and here's what we found interesting.
Inside 100 Tweets
Time between tweets:
an hour
Tweets with photos
22 / 100
Tweets with videos
0 / 100
Quoted @WHO
WHO continues to call on governments and communities to provide support for people who need to be in quarantine, so they can stay home, monitor their health and prevent potential spread of the virus.
This is key— "provide support" Most of my patients weren't able to safely quarantine or get paid time off work. #covid19 https://t.co/SKkx6MB7hH
Quoted @AbraarKaran
With a mask that has good enough filtration for personal protection & source control— you are functionally a dead end for the virus. Either you no longer transmit it onwards or you never get infected, ideally the latter. And regardless of variants, Hi-Fi masks protect you.
I've never been more happier to be called a "functional dead end" than in this tweet. https://t.co/seIJr6Fes2
Quoted @mvictoria422
just lost my dad to covid and they had no where to put him so they put his body in the bathroom. i dont know how many other people have to share their experiences for u motherfuckers to take the severity of this pandemic seriously.
So this is the situation right now in places like #LACounty with ongoing surges where patients can't even be moved to funeral homes because there is literally no space. This is terrible. #covid19 https://t.co/ztM6hkp2Np
Quoted @RanuDhillon
I'm on a hospital shift now. We have no beds - ICU or otherwise - left & continue to have patients needing admission in our ER which is also full Community transmission has reached a point where multiple patients with unrelated problems are also testing Covid-positive
See alarming message from my friend & colleague Dr. Dhillon who is working on the frontline right now in Northern California https://t.co/kXcnVjP2pO
"hi-fi" masks are without a doubt one of the most common sense steps we can take to help dull the spread. https://t.co/8hPR7a2CSY
Quoted @DrTomFrieden
More infectious strains require better defenses. Not more of same, better of same. Minimize time indoors with others not in your household Better masks. Surgical, N95, as available. https://t.co/jljpqyznyc Accelerate vaccination Treat early Test, isolate, quarantine 8/
#BetterMasks Former CDC Director Tom Frieden's thread on what we need to do to stop this outbreak references the need for better masks ⬇️ https://t.co/jA0OT5dsHp
An interesting debate around this has come up today which, at its center, is a reminder that many people in this country don't see addictions as medical conditions- they see them as choices. But they're wrong. https://t.co/3gAmJKj926
Yep. Put a mask on— and ideally, put one on that has excellent fit & high filtration efficacy Mask is much better than no mask But a better mask is a better mask cc @CarlosdelRio7 https://t.co/H79sbdmjt2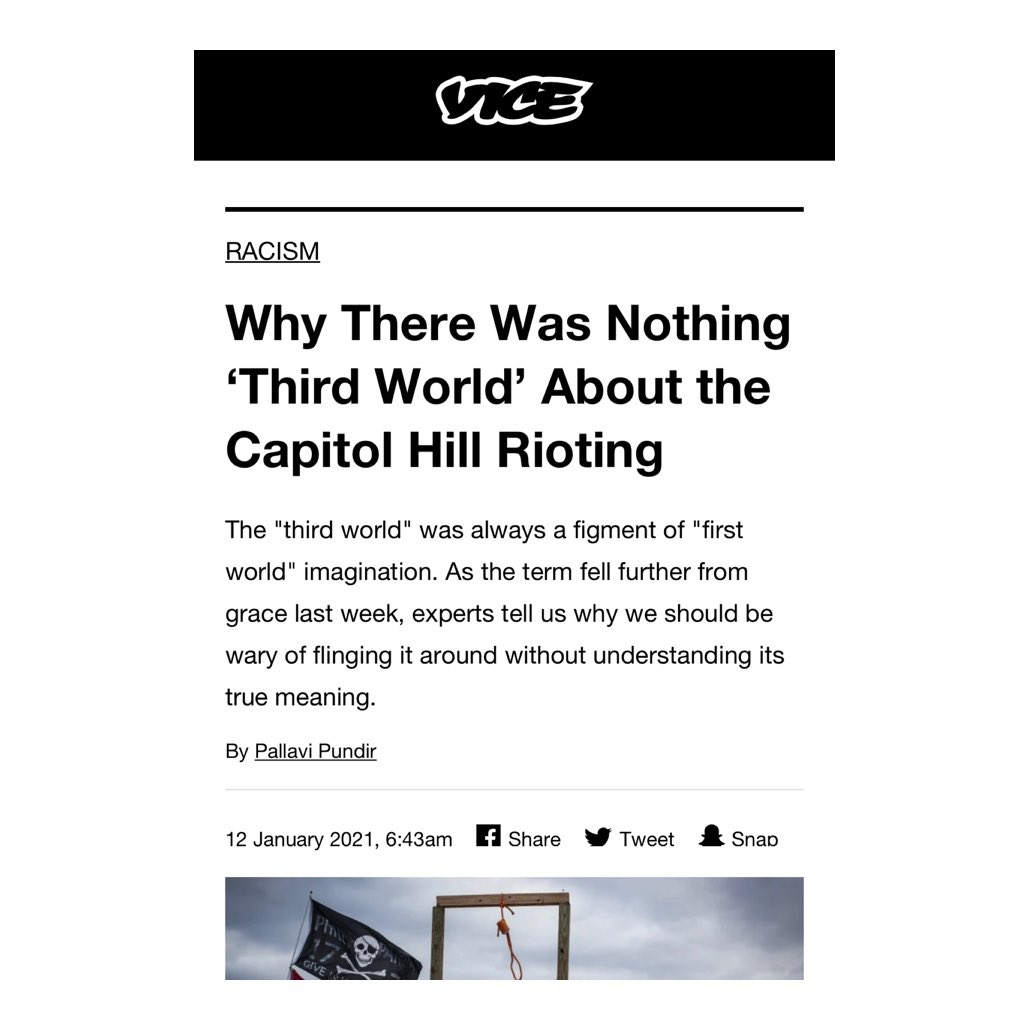 Quoted in this @VICE piece on invoking the pejorative term "Third World" to describe the Capitol siege. In global health, we have been fighting to change these historically racist, classist, imperialist views of how we label countries. https://t.co/KprLQGcVDP https://t.co/4H4SiT0915
Quoted in this @npr piece re flying during the pandemic + approaching those who won't wear masks More organized thoughts re flight outbreaks hopefully next week #covid19 https://t.co/fS7Mwxh2rO