We looked inside some of the tweets by @ARanganathan72 and here's what we found interesting.
Inside 100 Tweets
Time between tweets:
9 hours
Tweets with photos
11 / 100
Tweets with videos
16 / 100
Mr Varma, what is the figure according to your calculation? I am sure you would have calculated the money needed to vaccinate 1.35 billion people, booster included? Thanks. WDTT https://t.co/o9usaLuUCM
Quoted @dasgobardhan
My grant proposal on BCG recombinant vaccine for COvID has been turned down by Indian Govt agency citing its a bad idea. Same govt is conducting multiple trials based on my idea. In less than 24 hrs, an International organization has granted me $ 700,000 for the *same* proposal.
Here's our own Prof @dasgobardhan, a world leader in immunology, trying to make a vaccine that'd have cost bare minimum and would have offered better protection. He gets zero support, while we threaten SII that's simply producing a foreign vaccine. WDTT https://t.co/7W0ESbjL4w
The kind of threat usually dished out by Communists. SII is producing the vaccine; it hasn't invented it. Price would be decided by inventors Oxford Vaccine. This is how you kill innovation. Spend only 0.69% of GDP on R&D, then threaten those who do R&D. https://t.co/E4DguGovOu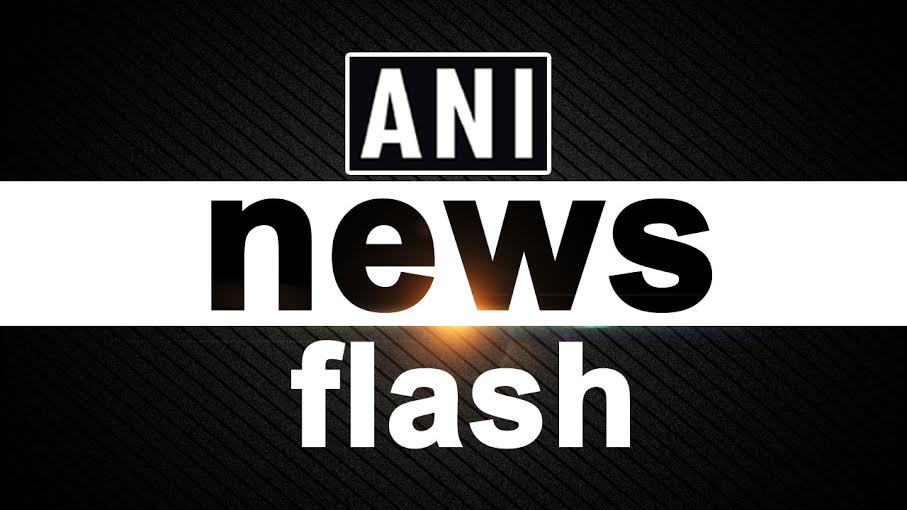 The journey of a thousand miles begins with a single step. Unless you are on a treadmill. Narendra Modi has been walking the treadmill these past six years. Today, he jumped on to the travelator. Monumental. Historic. Congratulations, India. https://t.co/LqbchBamPi
Quoted @PMOIndia
Had we followed the essence of Bapu's economic philosophy, we would never have to be working to build an Aatmanirbhar Bharat now. It would have happened much earlier. #MannKiBaat https://t.co/YAcbZMiAVD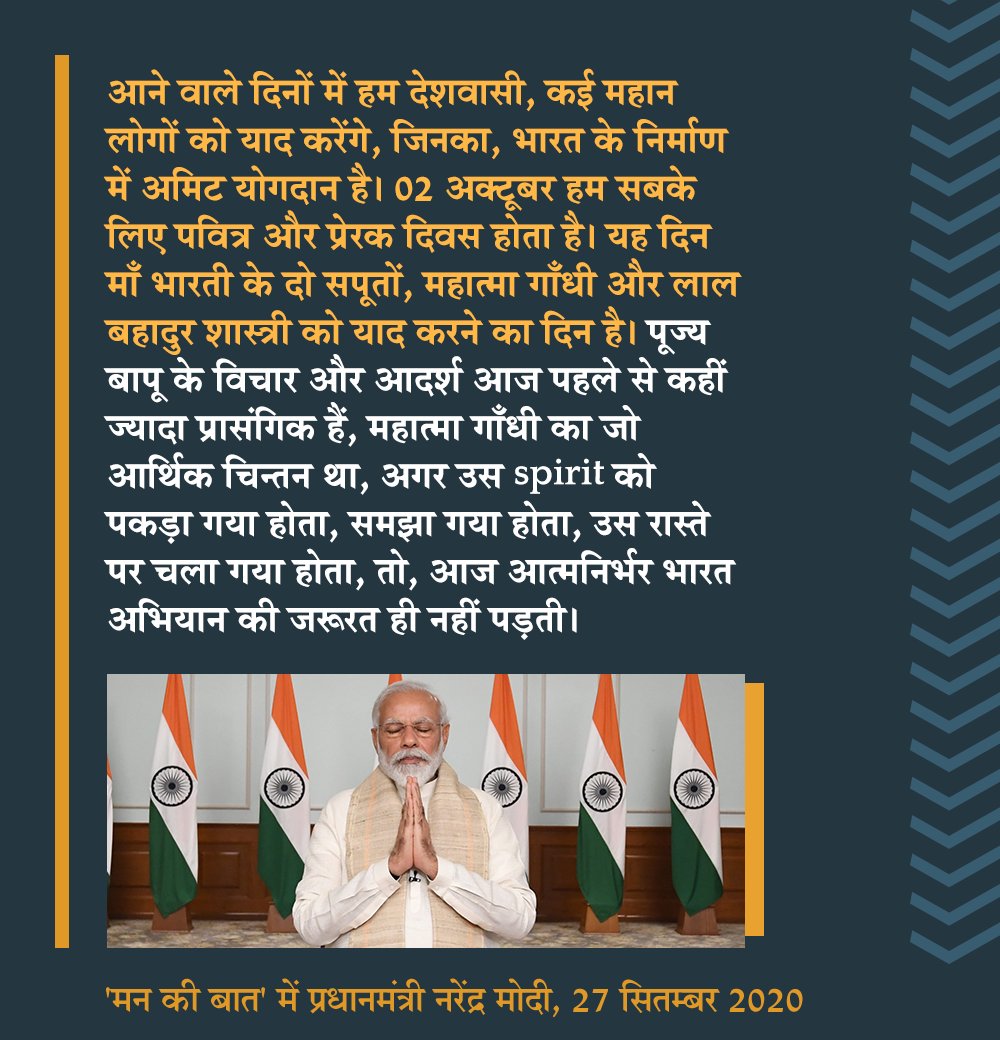 Had we followed the essence of Bapu's economic philosophy - rejecting industrialisation, modern science, farming technology, medicine, arms purchase - India would have been DESTROYED. We'd have been a begging bowl and a basket case; relegated to making only bowls and baskets. https://t.co/HwEQW555J9
Should China remain as one of the five permanent @UN Security Council members?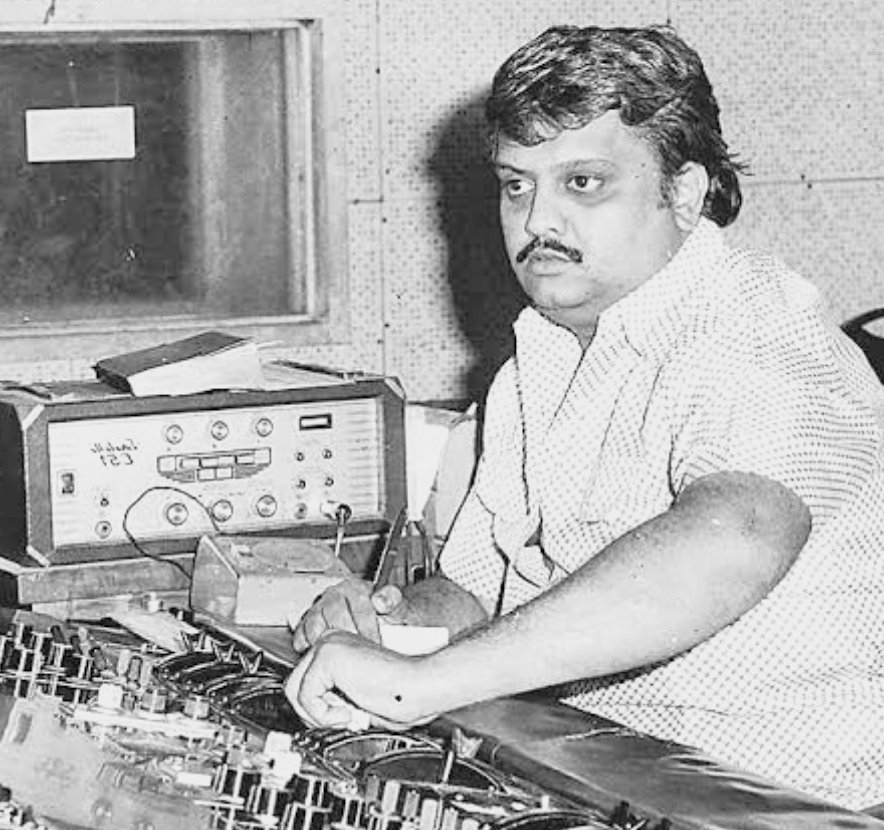 We may retrace our journeys, to our innocence, our youth; to our prime; but the journey of our cells is irreversible. Everything is so fleeting. Life is a gift of chance; it is cruel, but has to be lived. SP Balasubrahmanyam (June 4, 1946 - September 25, 2020) https://t.co/E76qKdNMrw
Dearest Sripathi Panditaradhyula Balasubrahmanyam. You lent your golden voice to 41,230 songs in 17 languages and melted the heart of millions. Tonight as you battle for life, the nation prays, and on its lips is this, one of the greatest of songs you ever sung. https://t.co/yLrZUoHwQ6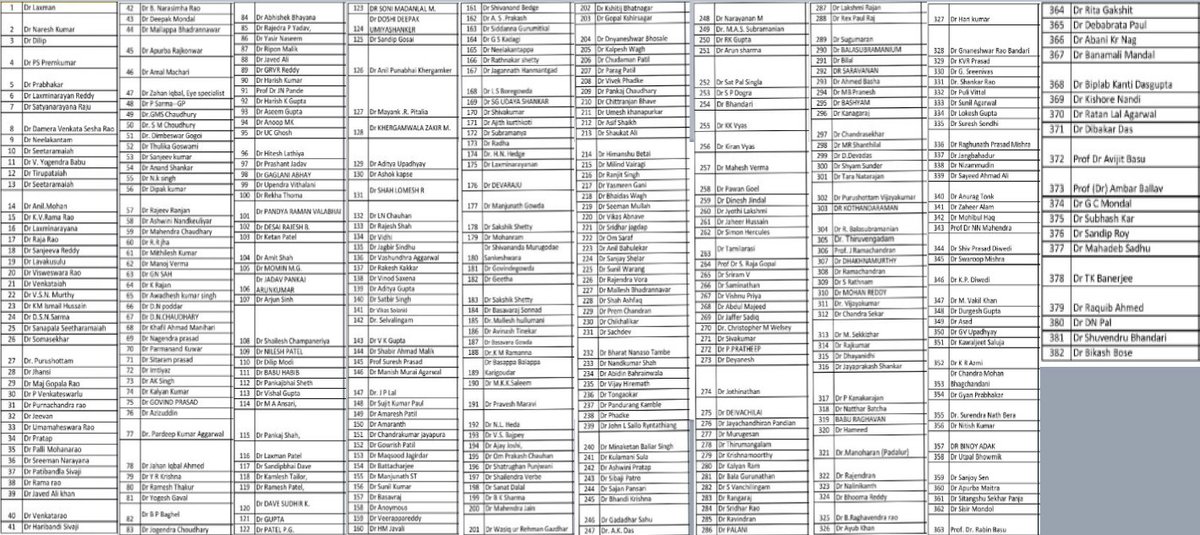 Here are the names provided by the Indian Medical Association, of the 382 Indian doctors who laid down their lives saving us. The bravest of the brave. As penance, @drharshvardhan should read out EACH name in parliament. The least you can do, sir; being a doctor yourself. https://t.co/NczXCYwAFt
Quoted @mukeshbansal36
@ARanganathan72 Not really sir. Health is a state topic, while defence is central government topic. Not an accurate correlation 🙏 Health minister also explained this on floor of the house. Please check full statement.
Sorry but this just doesn't wash. We can send a satellite to Mars, shoot an object the size of a football 300 kilometres in space and moving at 30,000 kilometres per hour; but we can't collate the data of our martyrs, over five months? IMA has since given the figure: 382. WDTT https://t.co/jDk4rbOWff
Quoted @swapan55
While it is painful to deny any MP the right to participate in the proceedings of Parliament, it is undeniable that Sunday's disruption of proceedings in Rajya Sabha crossed all bounds. I think apologies by the suspended MPs may be a first step in getting back to normalcy.
Sorry but a fine or a token suspension is not enough. Every time a parliamentarian disrupts the house, his term should be truncated by four months. Three disruptions and he'll have one year less to pillage his constituency. What better way to turn a delinquent into eloquent. https://t.co/psVi7gkg3l