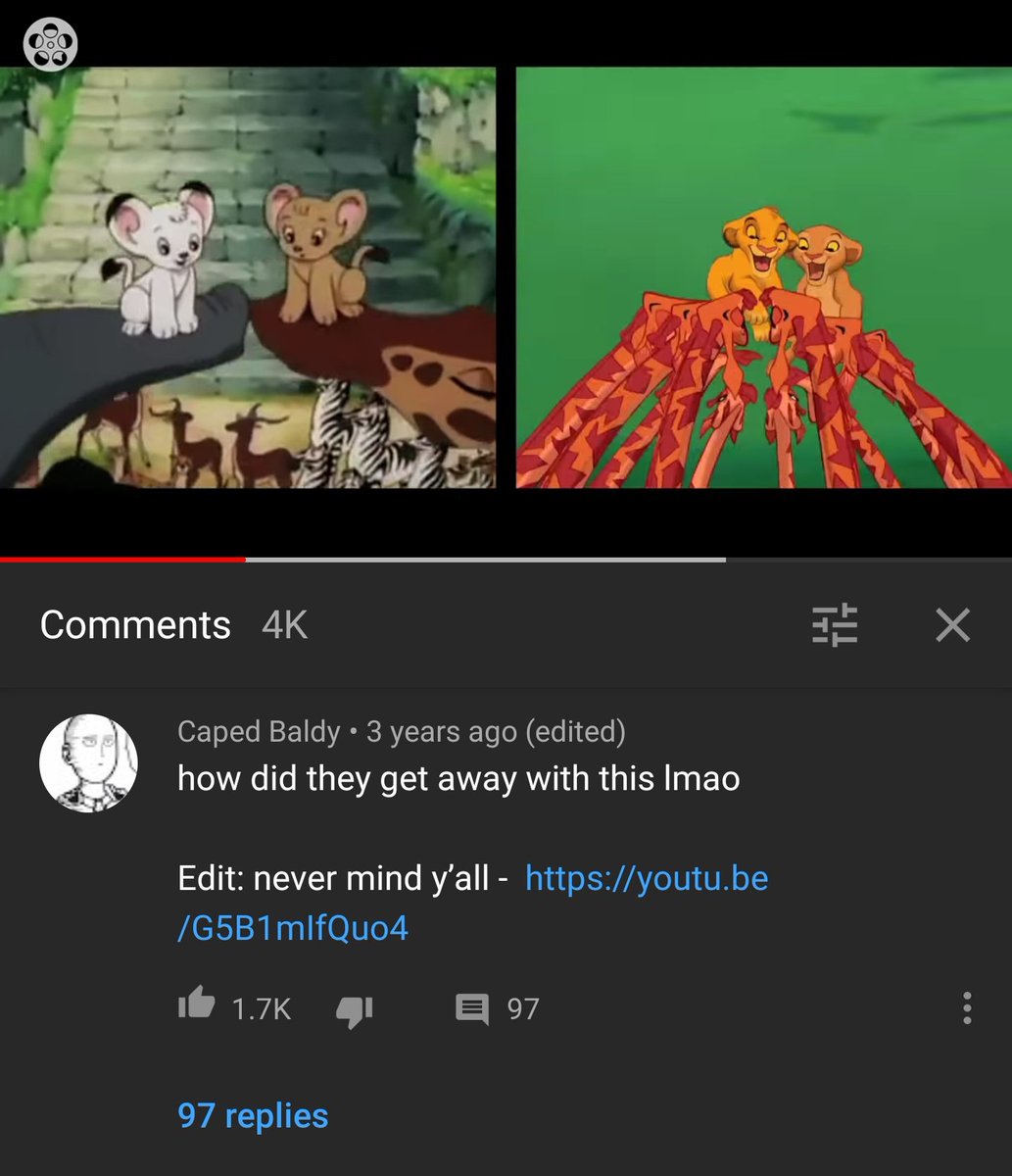 Props to the people going back and editing their top comments on those terrible Kimba clickbait conspiracy videos. https://t.co/YhgQpTLexr
@2gay2lift The wikipedia article for the Lion King also got a bunch of edits https://t.co/ilQHwWsYhT

@2gay2lift Bless your soul for watching what was hours of torture up until they put in more effort. I felt like I was in the Lion King scene with the stampede for 2 hours.

@2gay2lift Never base something of superficial similarities is the lesson to be learned there

@2gay2lift I have to admit, I fell for the conspiracy as well. Your video was rather eye opening and made me realise how stupid I was for jumping into conclusions so easily.

@2gay2lift Watched Kimba (60's show) when I was a kid and even then I knew that Dub was fucked Lol.

@2gay2lift Oh hey this popular nonsense conspiracy theory is finally accepted as nonsense by the general public. Nice.