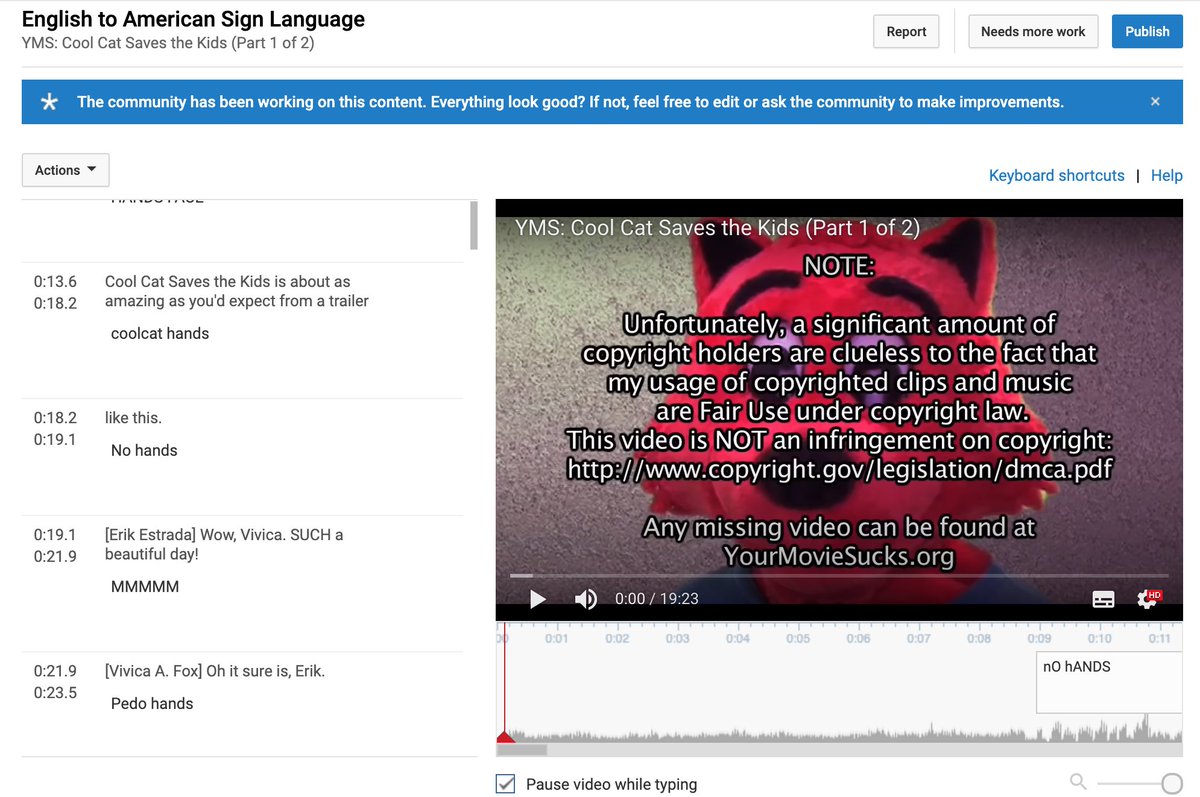 Checked the community contributed subtitles for the first time in a while https://t.co/fnxO6bHAH8
@2gay2lift Check out your oscars 2018 (i think it was). There is some interesting shit in there.

@2gay2lift > American Sign Language Ah, yes. ASL closed captions. That's apparently a thing that you can do now.

@2gay2lift Why is sign language subtitles a thing they can still read

@2gay2lift Love some of the subtitles for the cool cat vid trying their damndest to get Daddy Dereks' speaking down.