We looked inside some of the tweets by @1Dbl_Cheese and here's what we found interesting.
Inside 100 Tweets
Time between tweets:
4 hours
Tweets with photos
16 / 100
Tweets with videos
16 / 100
Mitch McConnell to Democrats in 2013 on going to a simple majority: "You'll regret this, and you may regret this a lot sooner than you think." https://t.co/qM4pE5p9mi
Quoted @KimStrassel
Democrats will take to every media outlet to claim it will be politically dangerous for GOP senators to move a nominee. The exact opposite is true. In 2018, 4 D senators lost their seats for opposing Kavanaugh: Heitkamp; Donnelly; McCaskill; Nelson.
What she said! https://t.co/HSpyWKtukN
Quoted @MSNBC
If Republicans try to "jam through a new Supreme Court nominee" 45 days before an election, there will "consequences in the polls," Valerie Jarrett says. https://t.co/suVbYV97DK
Yep, there sure will be and it will be in the form of a landslide victory for the President. https://t.co/hqhtltFcwC
Andrea Widburg: RUTH BADER GINSBURG, THE POLITICAL RAMIFICATIONS OF A POLITICAL JURIST... "Justice Ruth Bader Ginsburg died Friday night after 27 years on the United States Supreme Court. I'm ignoring the Romans warning de mortuis nil nisi bonum...(follow THREAD): https://t.co/MpT9CTes51
The American people own the seats on the SCOTUS. Not Chuck Schumer or the Dem party. SCOTUS was on the ballot in 2016 & 2018 and we spoke: for Trump & a Redder Senate. FILL THE SEAT NOW Dems threatening to trash/pack the Constitution and our cities. VOTE THEM OUT AGAIN RT https://t.co/sR8phdnrJY
YMMV, but as far as I'm concerned RBG should be replaced immediately and all evidence of her time on the SCOTUS should be erased. https://t.co/C00spLjnW9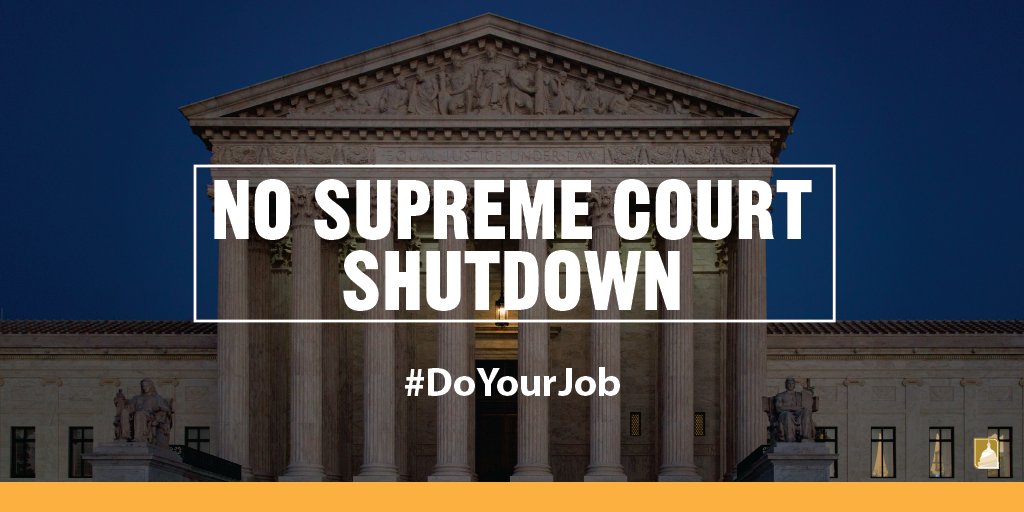 This is great! Someone in Schumer's office will catch it at some point and delete the tweet. But until they do, let's RT the hell out of it. https://t.co/9XHt60FphW
Top things that you'll learn if you read the package insert that comes with a flu vaccine. #10 Antibody response is low in the geriatric population.